Bardjaray Oenpelli Bark Painting
The aim of this article is to assist readers in identifying if their bark painting is by Bardjaray by comparing examples of his work. He painted in an Oenpelli style.
If you have a Bardjaray bark painting to sell please contact me. If you just want to know what your Bardjaray painting is worth to me please feel free to send me a Jpeg.  I would love to see it.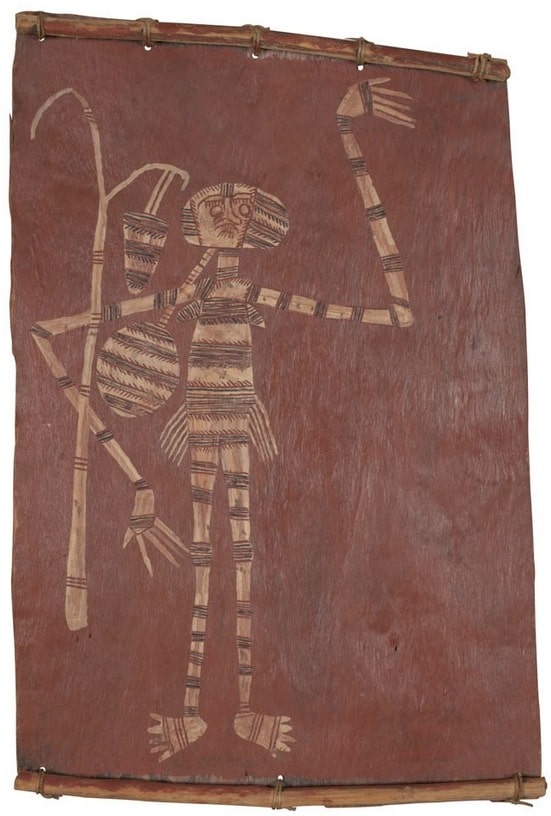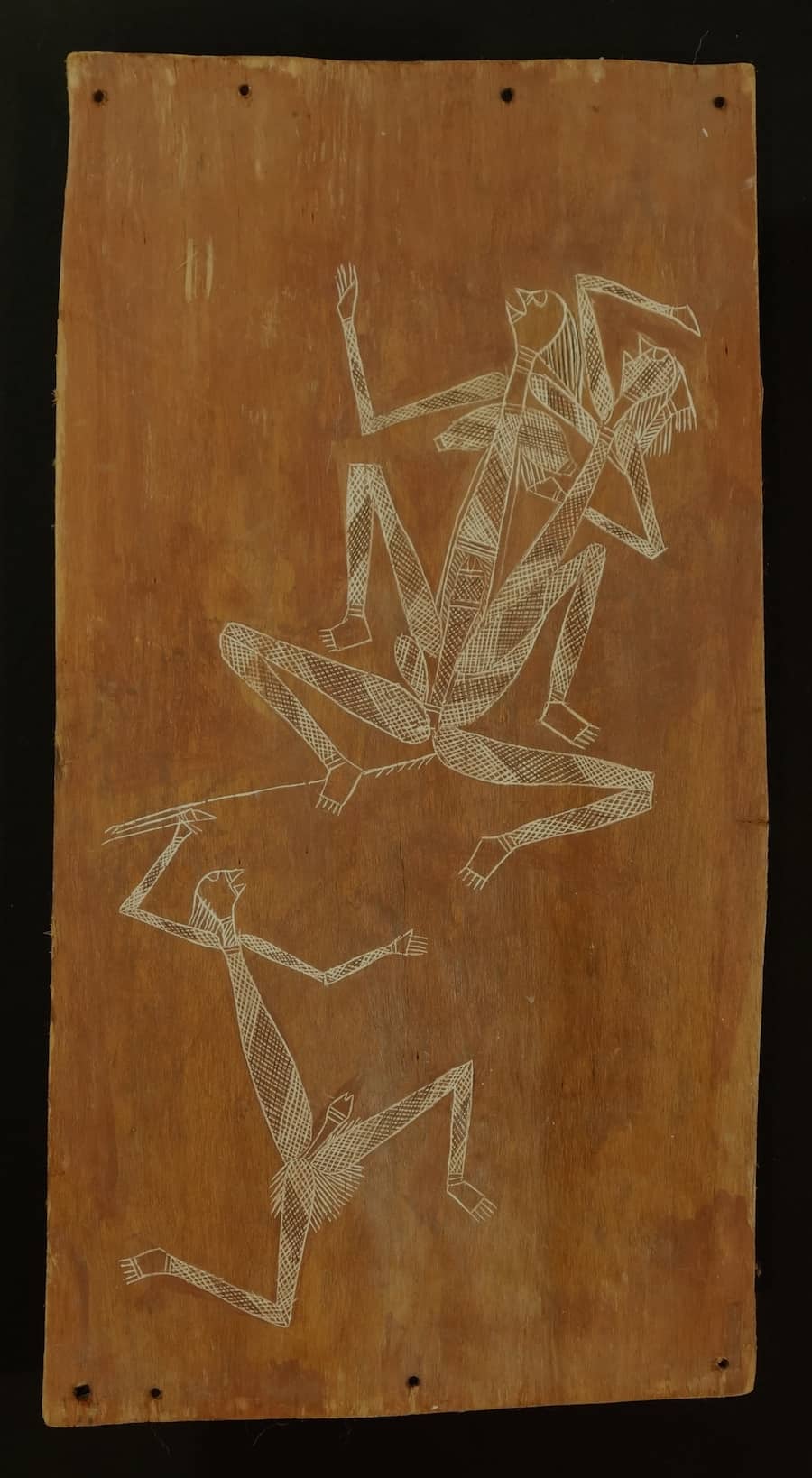 Bardjaray like most Oenpelli Bark painters painted on a Red ochre background. He was a prolific painter and painted a vast variety of subjects. His paintings of figures at ceremony are the most popular and collectible. These figures can be quite simple but are full of movement and life. Only in a few of his early works depict the genitals.
In his later paintings, his figures are full of Rarrk crosshatching but lack some of his earlier sense of movement. His paintings of animals are superficially similar to Lofty Bardayal and Murramurra but do not show quite the same sense of refinement.
He has painted at least two barks depicting skeletons. He also paints the sugar bag woman, mimih figures, and Hunting scenes. Animals include birds, barramundi, crocodiles, spiders, mosquitos, snakes, the rainbow serpent, and dugong.
Along with many other Arnhem Land Artists who did bark paintings, there is not a lot of information available about Bardjaray.  His brother  Jimmi was also a well-known bark painter.  If anyone knows more information about the biography of Bardjaray,  please contact me as I would like to add it to this article.
Bardjaray is sometimes spelled as Barrdjaray or Bajaray
He is sometimes referred to ask Nganjmirra or Ngainjmira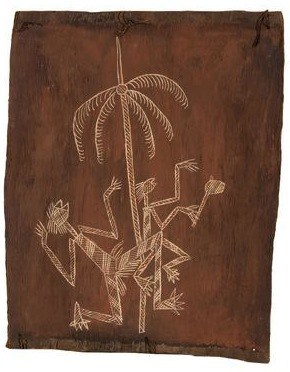 All images in this article are for educational purposes only.
This site may contain copyrighted material the use of which was not specified by the copyright owner. 
Western Arnhem land Artists and Artworks
Bardjaray Bark Painting images
The following images is not a complete list of the artists works but gives a very good idea of his style and variety.
If this post has been informative please take the time and make the effort to share it on social media

. By clicking any of the share buttons below you create a link from your social site to this article. Links are what google uses to calculate what information on the web is useful. By sharing this article you are letting google know you found my article / images of some value. Thanks!