John Namerredje Guymala is an aboriginal artist working in the 1970's. He is best known for his depictions of the Ngalkunburriyaymi female spirit.
His figurative paintings are very distinctive. His striking figures filled with parallel rarrk or cross hatching.
If you have a bark painting by John Namerredje Guymala and you want to know what it is worth or looking to sell it please feel free to send me an image.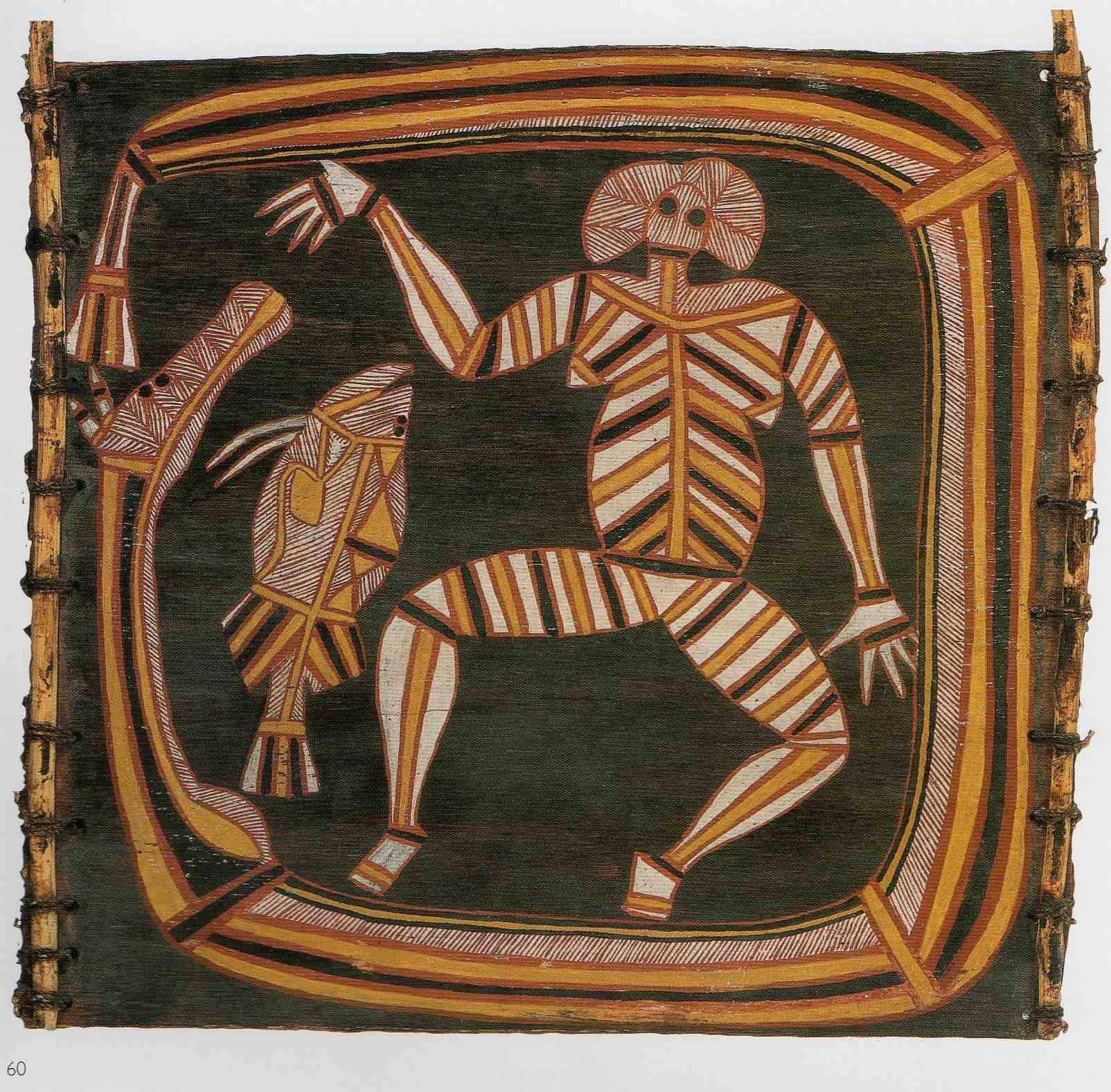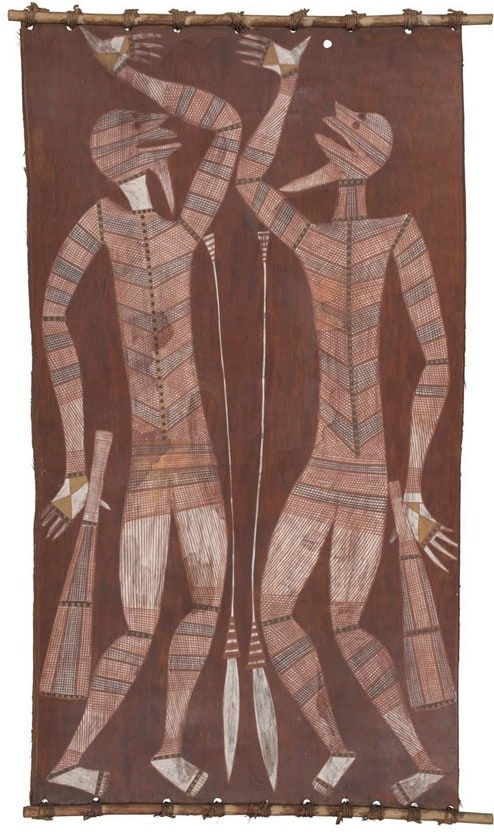 Art style John Namerredje Guymala
Some of John's early works are in the traditional Oenpelli xray rock art style. These painting show the internal organs of animals and use traditional parallel rarrk in a style like Nadjamerrek. Painted on bark with a monochrome background and one or two dominant figurative elements. It is likely that Namerredje had a rock art painting background.
Johns later works abandon the X Ray style but maintain the monochrome back ground. These later paintings use cross hatching or blocks of colour instead of parallel line work. This is likely to be due to the influence of Wally Mandarrk. Namerredje painted male and female spirits, the rainbow serpent and kangaroos.
Biography
Born around 1926 very little is known about John Namerredje Guymala early life. Like Curly Bardkadubbu and Dick Murramurra John spoke Kunwinjku Language. In 1973 Namerredje and his family moved to Yaymini outstation, far to the south of Maningrida. He shared the outstation with Wally Mandarrk and his family. He was already an old man before his commercial painting career started. In the 1970s by the Aboriginal Arts Board and the American collector Ed Ruhe collect his work.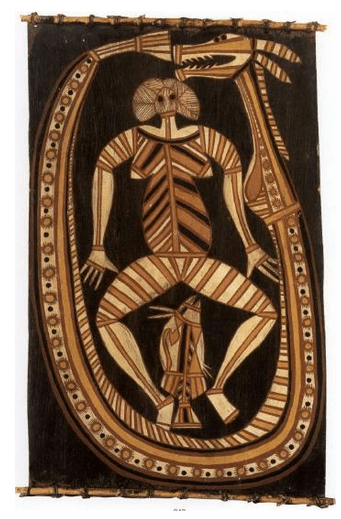 Other Aboriginal Art and Artists
All images in this article are for educational purposes only.
This site may contain copyrighted material the use of which was not specified by the copyright owner.
John Namerredje Guymala

artwork Images
The following images of the Artworks of John Namerredje Guymala. It is not a complete list of his works. They do however give a good idea of the style and above all the variety of this Aboriginal Artist.
If this post has been informative please take the time and make the effort to share it on social media

. By clicking any of the share buttons below you create a link from your social site to this article. Links are what google uses to calculate what information on the web is useful. By sharing this article you are letting google know you found my article / images of some value. Thanks!