Timmy Payungka Tjapangati
Timmy Payungka Tjapangati was one of the original members of the Western desert Aboriginal Art movement. In the early part of his career, he painted ritual imagery on Composition board. His Early paintings are often quite small. He was a vibrant painter whose works typically have vivacious brushstrokes.
His paintings are not as recognized as those of many of his contemporaries. His early art though has a power and physical presence only achievable by an artist with deep ritual authority and knowledge.
Timmy Payungka Tjapangati later works are on Canvass and are often abstract interlocking key design elements of traditional origin.
The aim of this article is to assist readers in identifying if their Aboriginal painting is by Timmy Payungka. It compares examples of his work. It also gives some background to the life of this fascinating artist.
If you have a Timmy Payungka Aboriginal painting to sell please contact me. If you want to know what your Timmy Payungka painting is worth please feel free to send me a Jpeg. I would love to see it.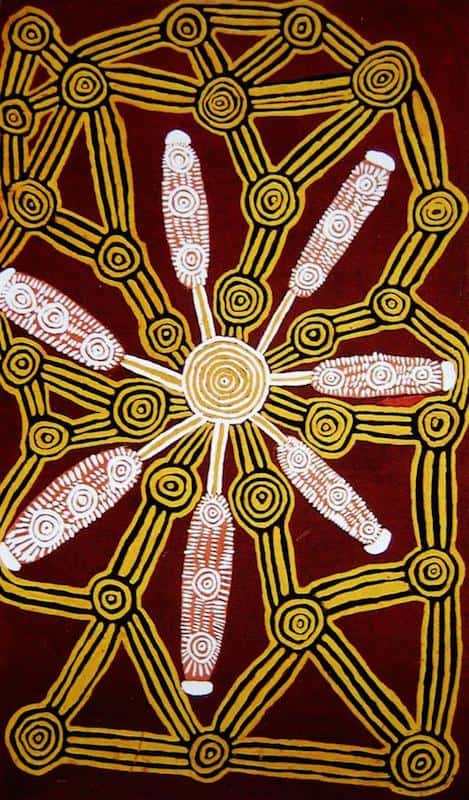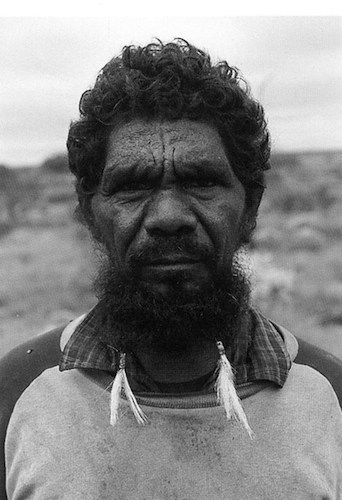 Timmy Payungka Early life
Timmy Payungka was born around 1942 at Parayirpilynga near Wilkinkarra in the Gibson Desert. Severe drought forced his family to walk a great distance to Haasts Bluff during his childhood. After the drought was over he traveled back to his homelands. Here he learned the important dreaming stories of his people and became initiated.
When his father passed away and Timmy traveled further south to Yarrannga rock hole and then to Umari rock hole.
In 1957 Timmy moved back to Haasts Bluff with his wife and child in the company of Uta Uta Tjangala.
In the early 1960's he moved to the newly established settlement of Papunya.
Timmy Payungka Tjapangati  Early Paintings
In 1971 Geoff Bardon a local school teacher encouraged local people to paint and record their traditional stories. Timmy Payungka was one of these early western desert painters. The painters would congregate after work and discuss their stories and experiment artistically. From the outset, he emerged as a dominant personality and individual artist.
Timmy Payungka was probably a Kadaitcha man. Kadiaitcha were the secret enforcers of the tribal law. This gave him the confidence to paint ritual subject matter others were to frightened to reveal. His paintings sometimes included elongated ovals that depict caves. Caves are very rare in this area and places of huge ceremonial importance.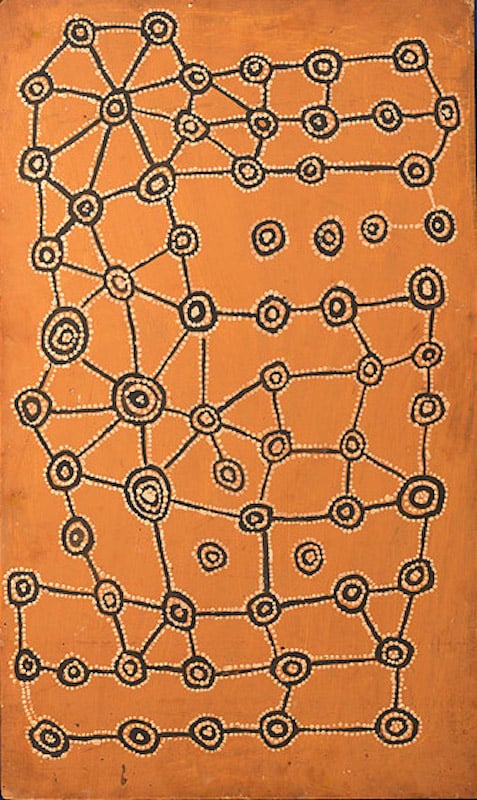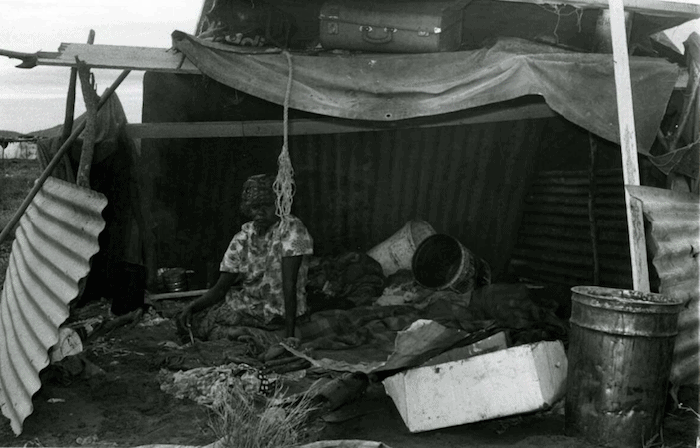 Left: Timmy Payungkas wife in his Camp at Papunya.
He was a vibrant painter whose vivacious brushstrokes transposed important Dreaming stories. These paintings have a tangible power of authority. Many of his early paintings include a mix of stylised ceremonial figures and ritual objects. Timmy Payungka along with Kaapa were also traditional carvers and when not painting would carve sacred objects.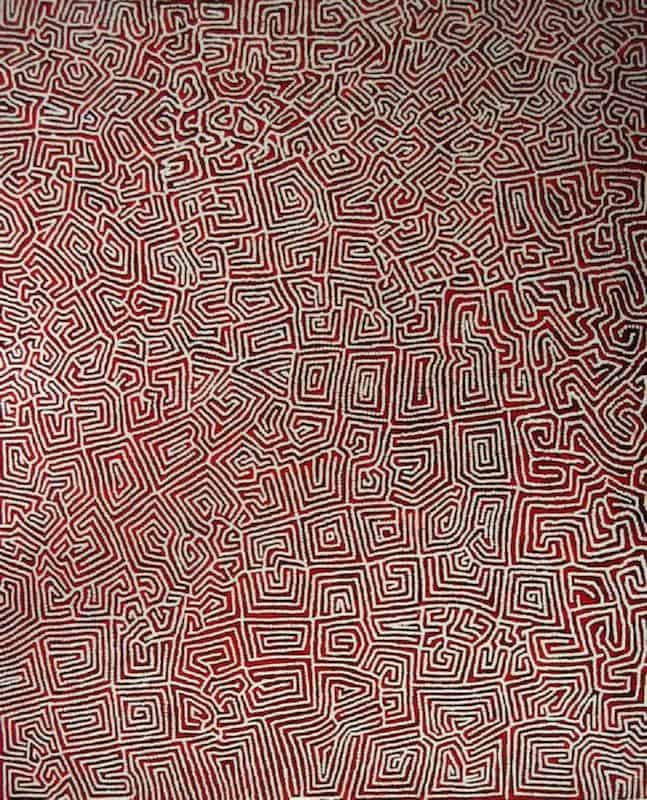 Later paintings
By the early 1980's Timmy was painting on canvas but his style had changed significantly. He now painted formal abstraction that referenced a sacred realm but did not relate a particular dreaming. Many of the design elements used by Timmy were from sacred objects found further to the West.
He used intense repeated interlocking key patterning contrasted with areas of dotted color. These reductive designs of geometric keyed elements similar to those of George Tjungurrayi are not as popular as his earlier works.
He moved to Kintore in 1981 and lived with Uta Uta and John Bennett. He later moved to Kiwirrkurra where he settled until the early 1990's. Due to declining health, he moved to Alice Springs and died in 2000
Early Papunya Artworks and Articles
All images in this article are for educational purposes only.
This site may contain copyrighted material the use of which was not specified by the copyright owner. 
Timmy Payungka Tjapangati Images
The following images are not the complete known work by this artist but give a good idea of his style and range.
If this post has been informative please take the time and make the effort to share it on social media

. By clicking any of the share buttons below you create a link from your social site to this article. Links are what google uses to calculate what information on the web is useful. By sharing this article you are letting google know you found my article / images of some value. Thanks!