Anatjari Tjakamarra : Aboriginal Paintings
Anatjari Tjakamarra was one of the founding members of the Western desert Aboriginal art movement. In the early part of his career, he painted on composition board. His Early paintings being less than 60 cm x 60 cm. Many of his early works are ritual and contain secret imagery meant only for the eyes of initiated men. His later works are on Canvass but maintain a very high standard and are amongst the best works of this region.
The aim of this article is to assist readers in identifying if their Aboriginal painting is by Anatjari Tjakamarra. It compares examples of his work. It also gives some background to the life of this fascinating artist.
If you have an Anatjari Tjakamarra Aboriginal painting to sell please contact me. If you want to know what your Antajari Tjakamarra painting is worth please feel free to send me a Jpeg. I would love to see it.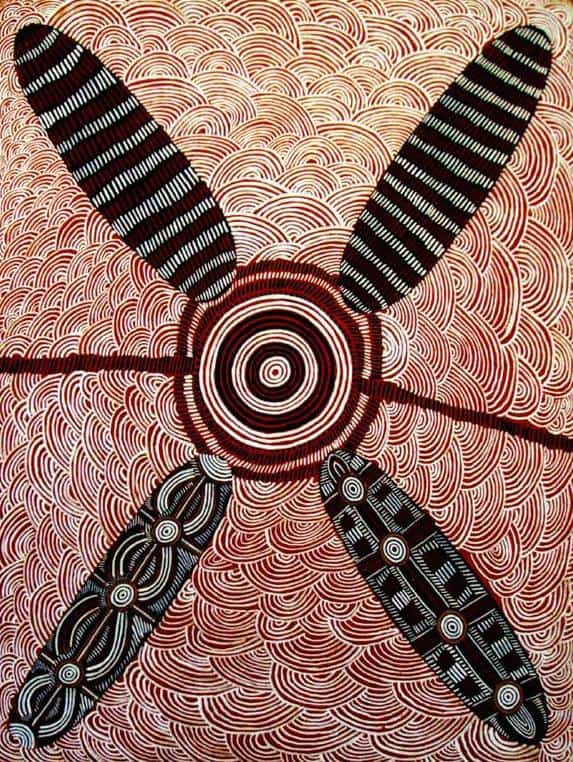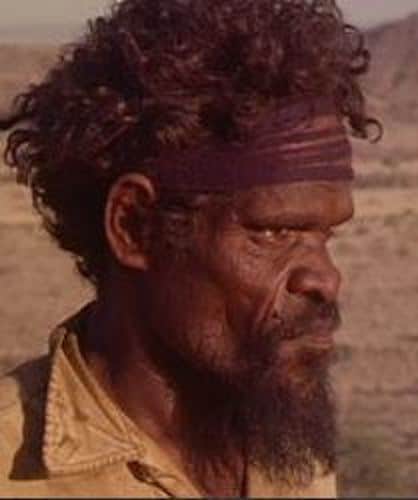 Anatjari Tjakamarra early Life
Anatjari Tjakamarra was born around 1938. He spent his first 30 years in a traditional nomadic desert aboriginal lifestyle. He was one of the last aboriginal nomads to leave his homeland and resettle in the town of Papunya.
In Papunya,  Anatjari initially worked with, John Tjakamarra Yala Yala and Freddy West as a farm laborer. Later he worked as a gardener with Uta Uta and Long Jack Tjakamarra at the local Papunya primary school.
Geoff Bardon a local school teacher had encouraged local people to paint and record their traditional stories. Antajari Tjakamarra was one of these early western desert painters. The painters would congregate after work and discuss their stories and experiment artistically. From the outset, he emerged as a focused and compelling artist.
Early painting
Anatjari Tjakamarra's earliest paintings often were of ceremonial objects. These objects were often on a black background. Many of these ceremonial objects were secret and sacred. It is a testament to his customary authority that he could paint them.
Anatjari's early works were strongly influenced by the precise linework of Kaapa Tjampitjinpa. This precise linework soon came to characterize his own paintings.
Bardon played a crucial role as a friend and adviser for Anatjari Tjakamarra. He guided his raw intensity of early experimentation. He helped him develop a more disciplined and workable visual language.
His Early works are full of traditional aboriginal art meaning and are sort after and collectible.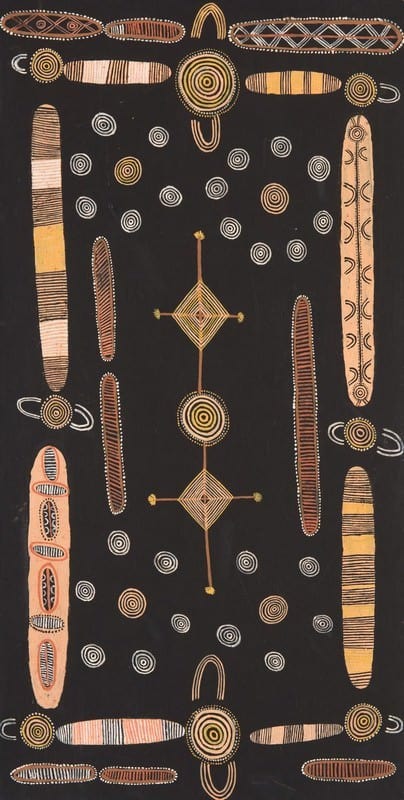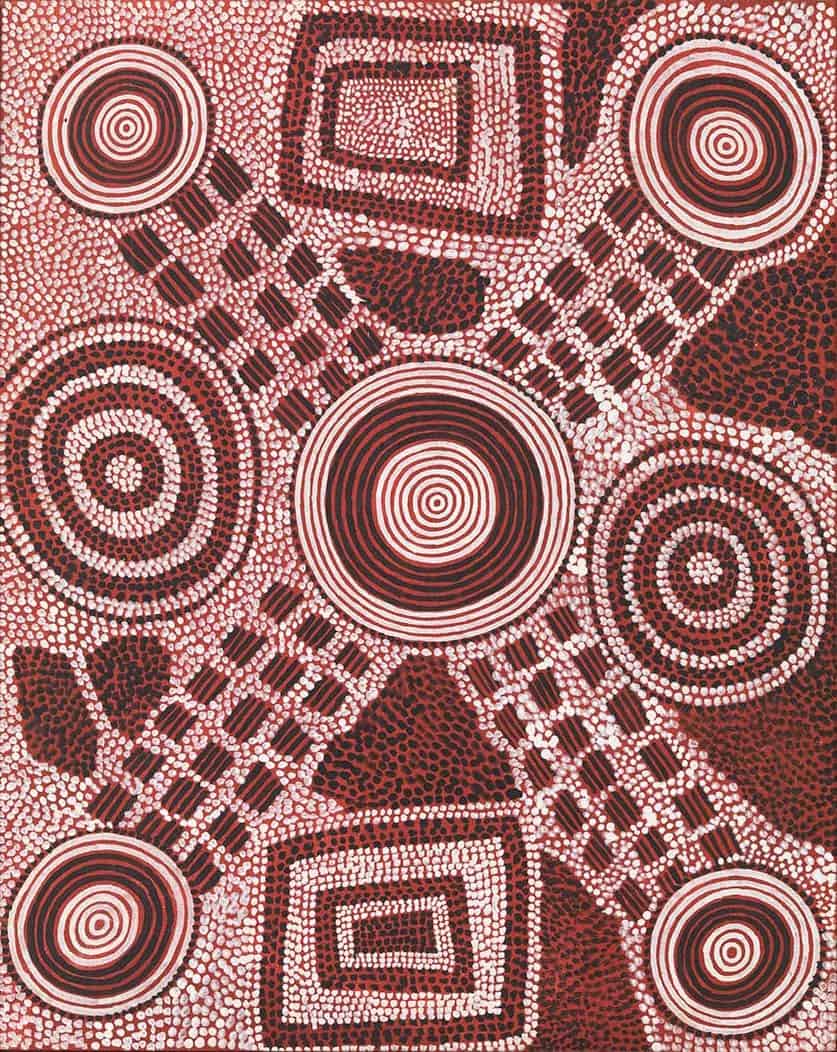 Anatjari Tjakamarra Pink Period
Anatjari Tjakamarra abandoned the plain black background. His backgrounds soon became red and white designs. These red an white designs often combine to be a wonderful deep pink impression. He would paint sacred objects or elements and designs found on sacred objects. His art was ritually very correct. It contained secret imagery meant only for the eyes of initiated men.
Anatjarri's painting allowed him to spiritually connect with his country. To keep in contact with the sacred sites that gave life and meaning to his tribe. You can feel this connection in his early works. He was, as Bardon put it, 'forever traveling west to his beloved homelands and affirming the sacredness of the places there'
His paintings were a graphic network, of lines of travel. These lines linked sites or resting places and form a dense map of Pintupi country. Many of his paintings are depictions of ceremony associated with the Tingari Cycle, Anatjari, worked with concentrated attention and quickly refined his method. He helped to forge the distinctive Pintupi style.
Anatjari Tjakamarra Later period
In the early 1980's Anatjari Tjakamarra moved from Papunya and established a camp at Tjukula in Western Australia. At Tjukula he continued to paint and sold his paintings independently.
He painted on canvass and linen which allowed him to paint much larger works. These larger works were often more abstract and less dictated by custom.
Unlike some other early Papunya Artists Antajari doesn't seem to have fallen into the trap of churning out pieces by lowering quality. It is this that allows some of his later works on Canvas to become the most valuable.
From Tjukula he painted works which would be in several landmark exhibitions. His works were in Dot and Circle 1985 and later in Face of the Centre. In 1988 his works were in Dreamings and The Inspired Dream exhibitions.
He moved and lived at the new settlement of Kiwirrkurra in the mid 1980's. Prior to his death in 1992, had solo exhibitions at John Weber Gallery in New York and Gabrielle Pizzi Gallery in Melbourne.
He was the first of the Western Desert painters to be in a major international art collection. The Metropolitan Museum of Art, New York acquired his painting from the Papunya Tula exhibition in 1988.
Tjakamarra may also be spelled Jakamarra or Djakamarra
Anatjara Tjakamarra is also called Anatjari No.3, Anatjari III, Anitjari Yanatjarri or Anatjara.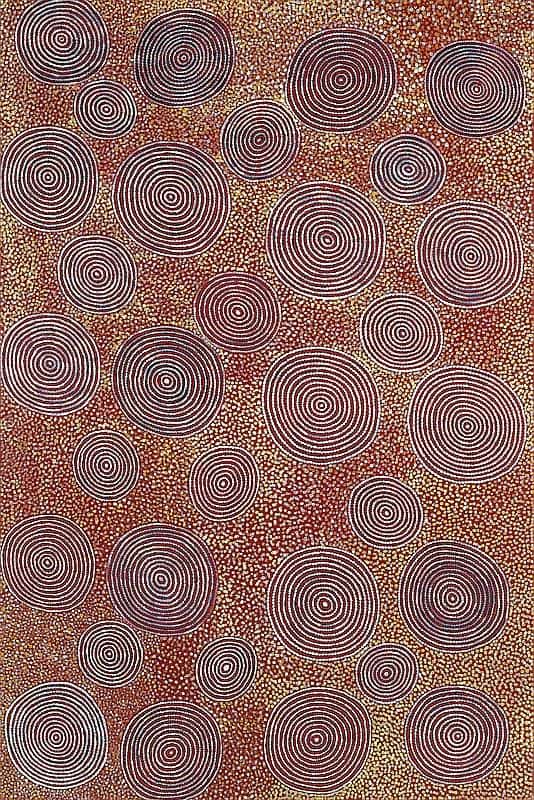 Anatjari Tjakamarra references
Anatjari Tjakamarra Artwork Values
I have 47 works by Anatjari Tjakamarra in my database. His works vary from $1100 to over $118,000.
Quite a lot goes into estimating the value of an artwork. It is not only what it looks like but also where it sits in the artist's history.
If you have an artwork you think could be by Anatjari feel free to contact me
Kuninka
The central square is the camp of the Kuninka, or Western Quoll (Dasyurus geoffroyil). The other squares are caves surrounding the camp.
This painting details part of a Journey by a group of ceremonial novices under the direction of an ancestral Kuninka (Western Quoll).
The travellers shaped the features of the landscape on their journey towards Kaakurutintjinya a large salt lake. The square shapes depict the presence of the Kuninka in the landscape. The rectilinear forms however also allude to designs on ceremonial objects the Kuninka carried with him.
Kuninka Tjukurrpa Painted 1972- synthetic polymer paint on compressed fibre board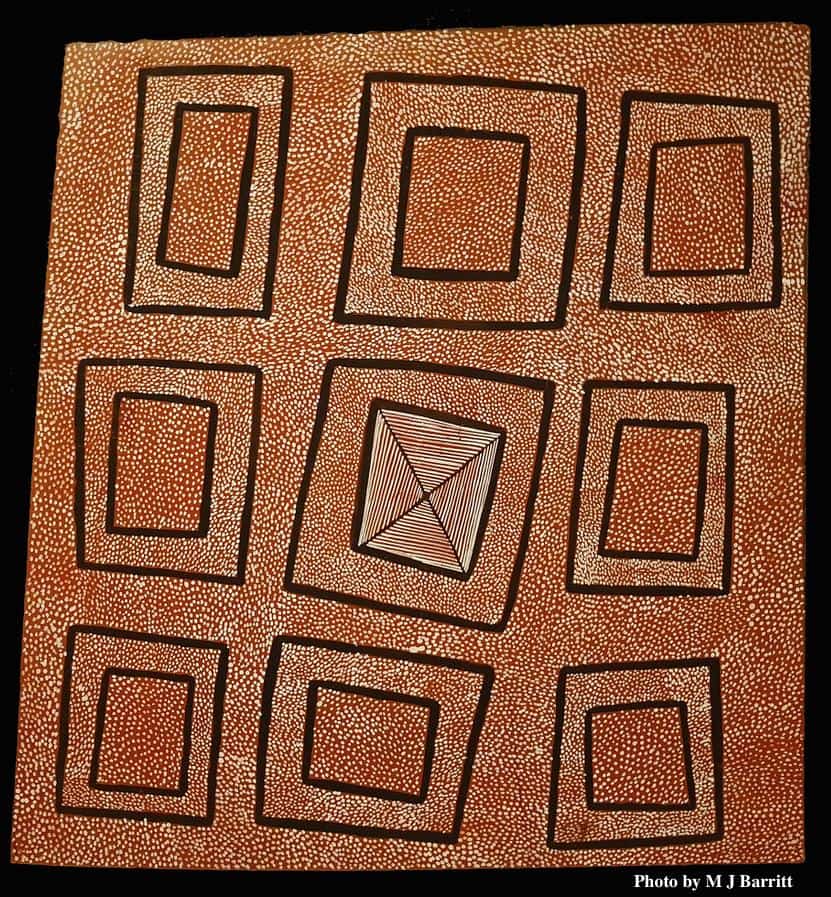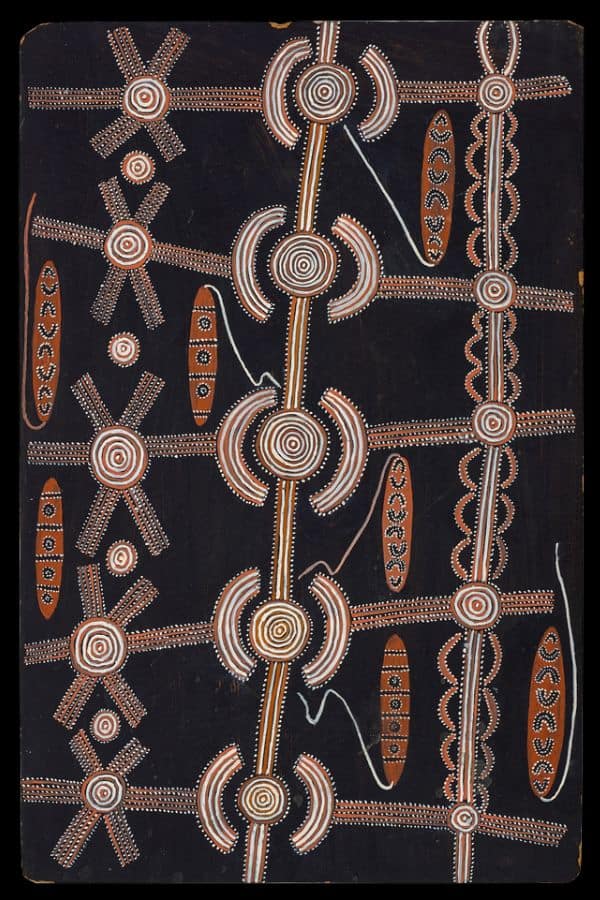 Painted 1972 with synthetic polymer powder paint on composition board 34 X 55 cm
Ceremony
This painting 
was most likely painted in the first months of 1972.
It illustrates a men's ceremony at an unidentified site in the artist's homelands, far to the west of Papunya in the Gibson Desert, Western Australia
. Painted on matte black ground, five roundels represent ceremonial sites.
These sites create a vertical axis through the center of the painting with men shown as "U" shapes seated at these sites
.
Space
is created
in the composition by the careful separation of sites and related objects
. Bullroarers and Churinga of varying designs are distributed throughout the composition.
Often paintings of this nature reflect the designs and locations of ceremonial sand paintings
. The initiates would dance on sand paintings as a part of the initiation rights.
The detailed meaning of the placements of objects and icons is only known to those initiated in that particular songline
.
The painting
is balanced
with different elements repeated in the work. This is likely influenced by the artist, Kaapa Tjampitjinpa. Despite coming from different cultural backgrounds, Kaapa's works inspired Anatjari's.
As John Kean notes, 'Anatjari adopted Kaapa's sparse background and shared his capacity for graphic precision
. Both artists express a similar meticulous sensibility.
Anatjari and his family were amongst the last of the desert dwellers to
be moved
off their lands by the 'Pintupi Patrols'
. These last arrivals became fringe dwellers, resistant to assimilation. They had uninterrupted deep cultural links and ritual authority.
Early Papunya Artworks and Articles
All images in this article are for educational purposes only.
This site may contain copyrighted material the use of which was not specified by the copyright owner.
Anatjari Tjakamarra Images
The following images are not the complete known work by this artist but give a good idea of his style and range.
If this post has been informative please take the time and make the effort to share it on social media

. By clicking any of the share buttons below you create a link from your social site to this article. Links are what google uses to calculate what information on the web is useful. By sharing this article you are letting google know you found my article / images of some value. Thanks!