Nym Bunduk Aboriginal Art
White Man Got no Dreamings
Indigenous Australian Artist Nym Bunduk is one of the few known painters of the Port Keats area. His early paintings are mainly of churinga-style designs painted on oval pieces of bark. These designs were secret sacred and have different levels of meaning depending on the level of initiation of the audience
If you have an aboriginal bark painting by Nym Bunduk I would love for you to send me an image. I buy artworks by this artist but I am also willing to just give you a free idea of the value.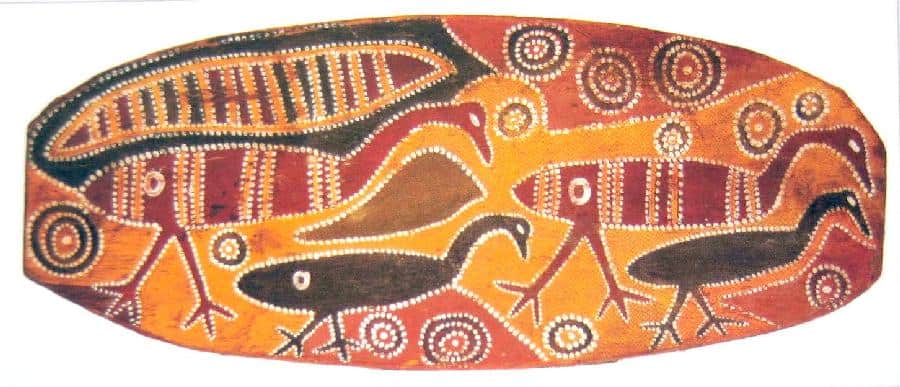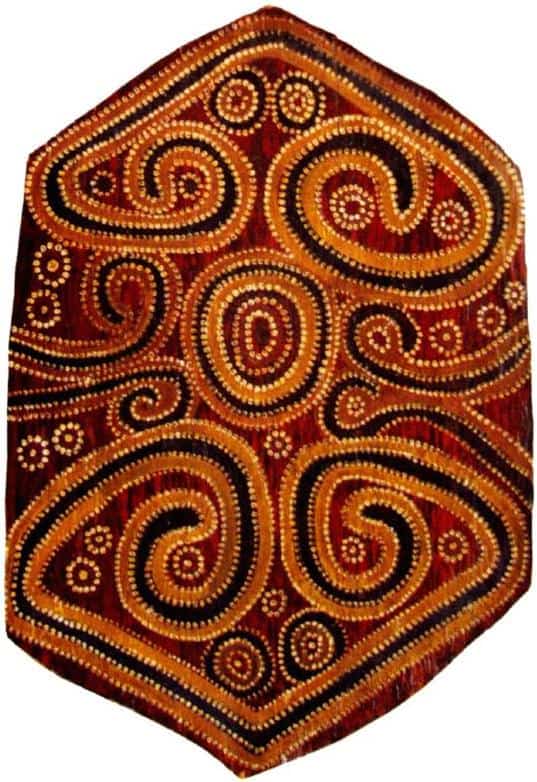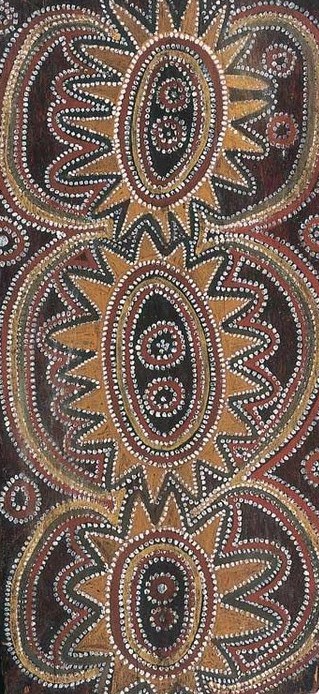 Biography
Very little is on record about Nym Bunduks youth. He grew up in a traditional lifestyle in the Fitzmaurice River region southwest of Darwin. Initiated into manhood he became the guardian of several important dreamings. Nym spoke Murrinhpatha language and as an older man was one of the most influential Aboriginal elders of his time. He led the Diminhin clan
He is well known for his relationship with the eminent anthropologist W E H Stanner. Nym met Stanner in 1935 when Stanner accompanied a group of Catholic missionaries to establish a station in the region.
Over the course of nearly five decades, Bandak shared his extensive traditional knowledge with Stanner. He explained the details of Aboriginal culture, society and law. This allowed Stanner to better understand the Aboriginal condition, belief systems, philosophies.
Stanner, in turn used the knowledge he received from Bundk to influence official government policies towards Indigenous people.
Unfortunately biographical information on Port Keats artists like Charlie Brinken, indji Tharwul, Charlie Mardigan and Nym is nearly non existant. If anybody knows more about the biography of this important artist please contact me. I would love to be able to provide more details.
Nym Bunduk Style
Early bark Port Keats paintings by Nym Bunduk are on oval pieces of bark and reflect the incised designs on churinga. Design elements relate to those found in western desert paintings. The sets of concentric circles reflect the connections between the coastal peoples to the desert group. Traditional aboriginal oral history also reflects that Bunduks clan were once from the desert. Their clan forced out of the desert by other clans who moved to the coast.
These early churinga-like paintings are collectible. Unfortunately compared to early Papunya paintings by artists like Kaapa or Johnny Warangkula they have little value. This is despite the similarities in design of the barks from Port Keats and those in Papunya. Unlike Papunya Port Keats barks painted often painted 10 or twenty years earlier did not lead to an art movement. Galleries and collectors often overlook their importance in relation to aboriginal art history.
Artists from Port Keats including Nym stopped painting their sacred designs. Instead of symbols, they painted physical elements from their traditional dreaming. These later paintings are often on square pieces of bark with rounded corners. These later square barks with non-symbolic representations are in general not as collectible.
Nym Bunduk is sometimes spelled Nym Bandak


Early traditional Churinga symbology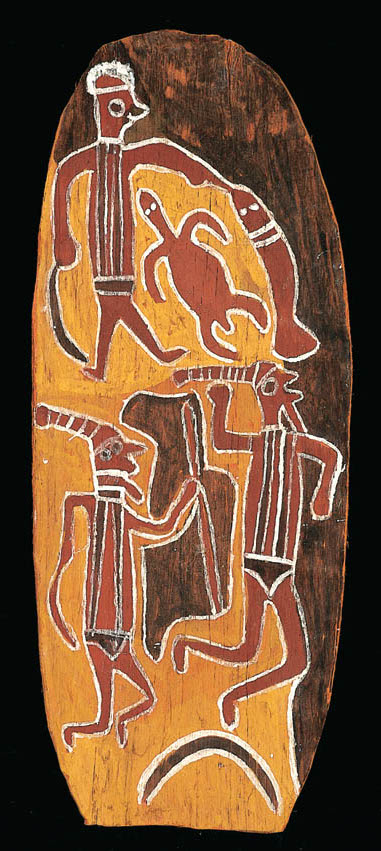 Later European style imagery
Articles on Port Keats and Wadeye art and information can be very hard to find. There is not a lot of information on the art of early artists like Indji Tharwul,
Bobyin Noongah
or
Charlie Brinken
. This area had very little recorded about the wonderful artists working here in the 1960s. If you know more about any of these artists please contact me. I would love to be able to present a fuller picture of the artist's life.
Other Port Keats Art and Artists
All images in this article are for educational purposes only.
This site may contain copyrighted material the use of which was not specified by the copyright owner.
Nym Bunduk artwork Images
The following images are of the Artwork of Nym Bandak. It is not a complete list of his works. They do however give a good idea of the style and above all the variety of this Aboriginal Artist.
If this post has been informative please take the time and make the effort to share it on social media

. By clicking any of the share buttons below you create a link from your social site to this article. Links are what google uses to calculate what information on the web is useful. By sharing this article you are letting google know you found my article / images of some value. Thanks!