Aboriginal artist Bob Balirr Balirr Dirdi worked in Oenpelli in the 1970s. He painted in an Oenpelli style most often on a red ochre background.
He is best known for his series of barks depicting ceremonies.
If you have a Bob Ballir Balirr Dirdi bark painting and you are looking to sell it or get a rough idea of value feel free to contact me.
There is very little information I can find about this artist's life or artistic career.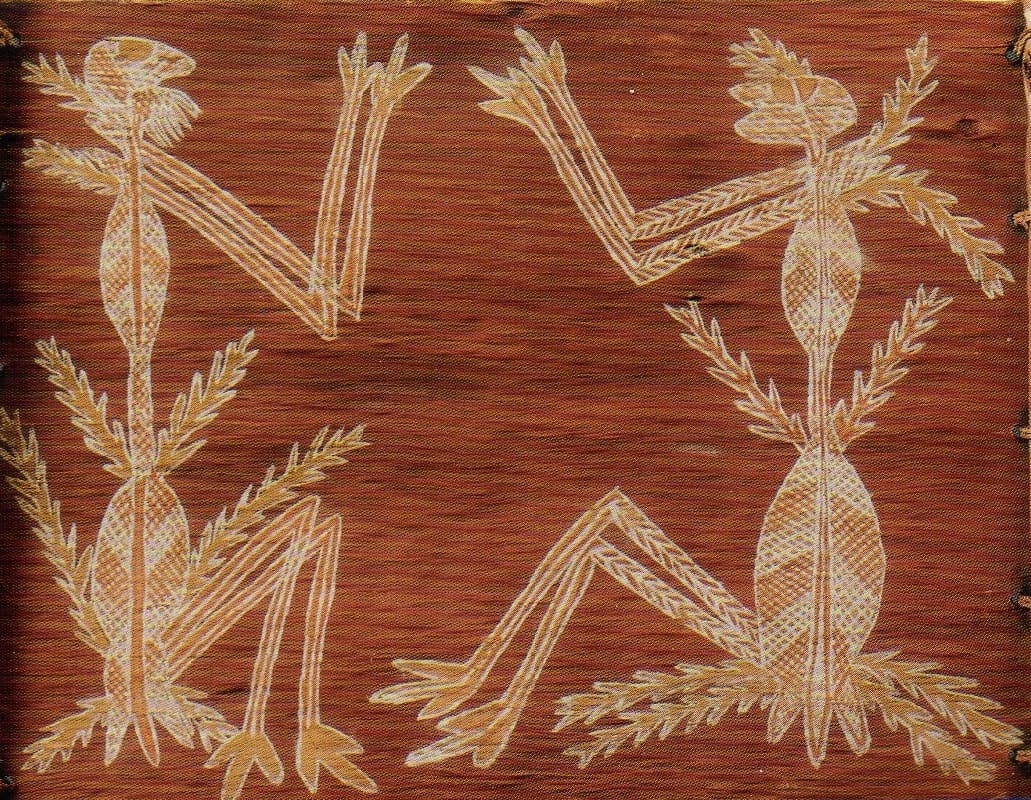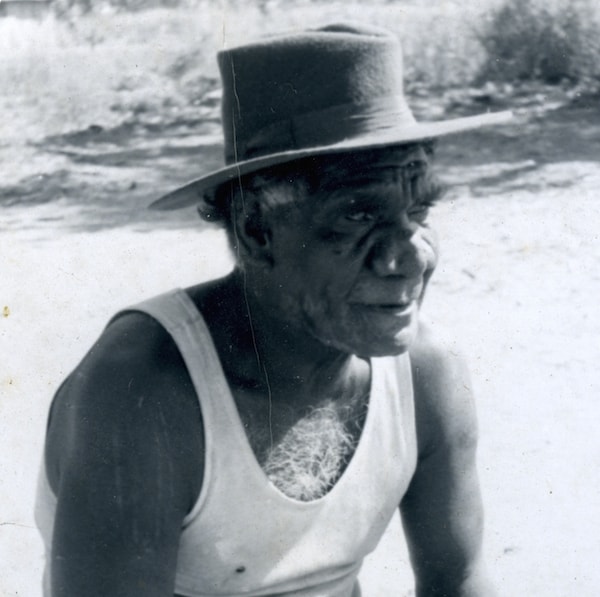 Art style and information on Bob Balirr Balirr Dirdi
Balirr Balirr tends to infill his figures with Rarrk style cross hatching. The eyes on his human and spirit figures are often poorly defined.
Balirr Balirr Dirdi was born around 1905 and died in 1977. Like Curly Bardkadubba and Lofty Nadjamerrek spoke Kuninjku Language. He belonged to the Barrbini Clan.
The earliest recorded bark paintings by Balirr balirr was 1940's. Collected by Ronald and Catherine Berndt it was part of The Art of Arnhem Land exhibition. This exhibition was the first to identify Aboriginal artists by name and clan.
Further reading
Australian Aboriginal Art:  Art Gallery of New South Wales
Kunwinjku Bim  National Gallery of Victoria
Keepers of the Secrets Art Gallery of Western Australia in 1990.
Other Aboriginal Art and Artists
All images in this article are for educational purposes only.
This site may contain copyrighted material the use of which was not specified by the copyright owner.
Bob Balirr balirr Dirdi artwork Images
The following images of the Artworks of Balirr balirr Dirdi are not a complete list of his works. They do however give a good idea of the style and variety of this Aboriginal Artist.
If this post has been informative please take the time and make the effort to share it on social media

. By clicking any of the share buttons below you create a link from your social site to this article. Links are what google uses to calculate what information on the web is useful. By sharing this article you are letting google know you found my article / images of some value. Thanks!