Want to sell Aboriginal Painting
The process is really easy.
Take a couple of images of the Aboriginal painting you want to sell and send them to me by email. Include the dimensions and known family history of the piece. Please include photos of any labels or certificates of Authenticity.
I don't need gallery quality photos.  I have been doing this for ages and deal with all sorts of images. Often it is easiest to just take an image of the artwork where ever there is good light.
The value of your aboriginal art will depend on the Artist, condition,, size and of course how aesthetically pleasing it is.
I normally pay the best price.
I do not deal with all artists. My specialty is early artists and pioneering artists.
Artworks under $5000 I usually buy outright. More valuable works can either buy outright or sold on a commission basis. I am very fortunate that I have extremely good clients for top end material.
Once a price has been settled I will send you money by direct bank transfer. We organize freight and packing.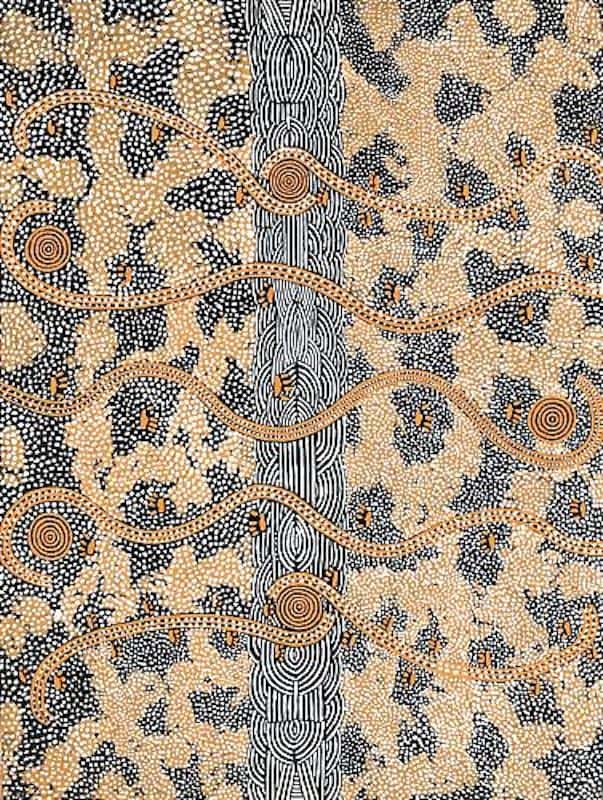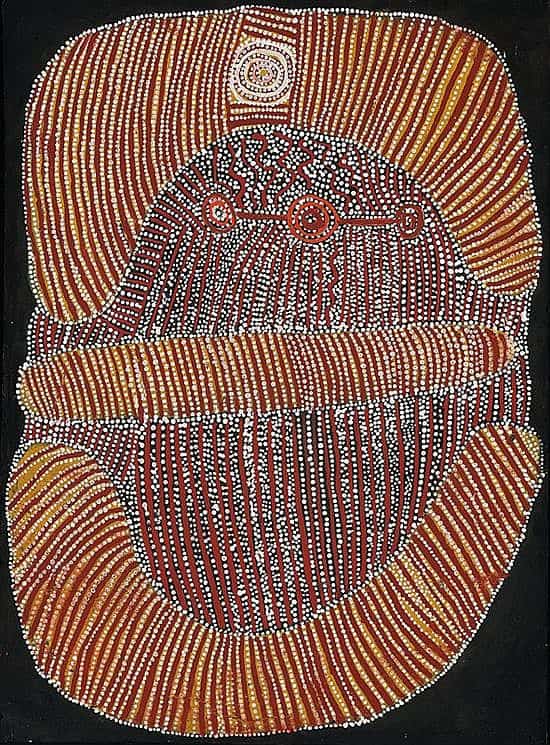 Auctions
Often people will sell Aboriginal painting at auction. I source many underpriced artworks at auction every year. The problem with an auction is that you need two people in the room who know what your piece is worth and who have the money and are willing to pay for it.
Sellers can get lucky and achieve high prices at auction but it is a big gamble. You need to be aware that once an artwork has gone to auction and failed to sell it is often perceived as being less valuable.
Some Auctions deliberately overestimate the expected sale price in order to lure people into selling through them. This is part of the reason often over half the auction items are unsold.
It is often better to have an expert dealer show an artwork to a few select clients. These are top end clients who are known to collect an artist. This process is known as sale through private treaty.  If an artwork does not sell through private treaty very few people know it was for sale in the first place and it is not devalued. If it doesn't sell through private treaty it can then be placed in an auction.
Important pieces of art can sometimes be sold to State Art galleries but this is a very long and slow process.
Sell Aboriginal painting research
Before you sell Aboriginal painting it is worth doing some research. I have articles about most Aboriginal artists and extensive pictures of their art.  Try and determine which artist created your aboriginal painting. It can be as simple as reading the label on the back or recognizing the iconology and style of individual artists.
If you are outside of Australia this information is quite difficult to research but a lot is available on the internet.
If you can't find out who the artist is I can probably help.
Just like European paintings, the value of an aboriginal painting is often dependent on the artist. Some of the early aboriginal paintings though are by unknown artists but are still very collectible.