Richard Aldridge TRIBAL TRUST AUSTRALIA
Mission Statement:  Richard Aldridge
Tribal Trust Australia endeavors to return important early Aboriginal Art back to Australia. The ultimate aim is to place important pieces into Public Collections. We believe Museums and Art Galleries are the ideal places for Aboriginal Art to be understood and appreciated.
Tribal Trust Australia will dedicate itself to sharing information and knowledge about Non-European Arts.  Knowledge and information will spread to a wider audience through free articles on the Internet.
We believe that images of tribal art should be easily accessible to everyone, especially the cultures that created them.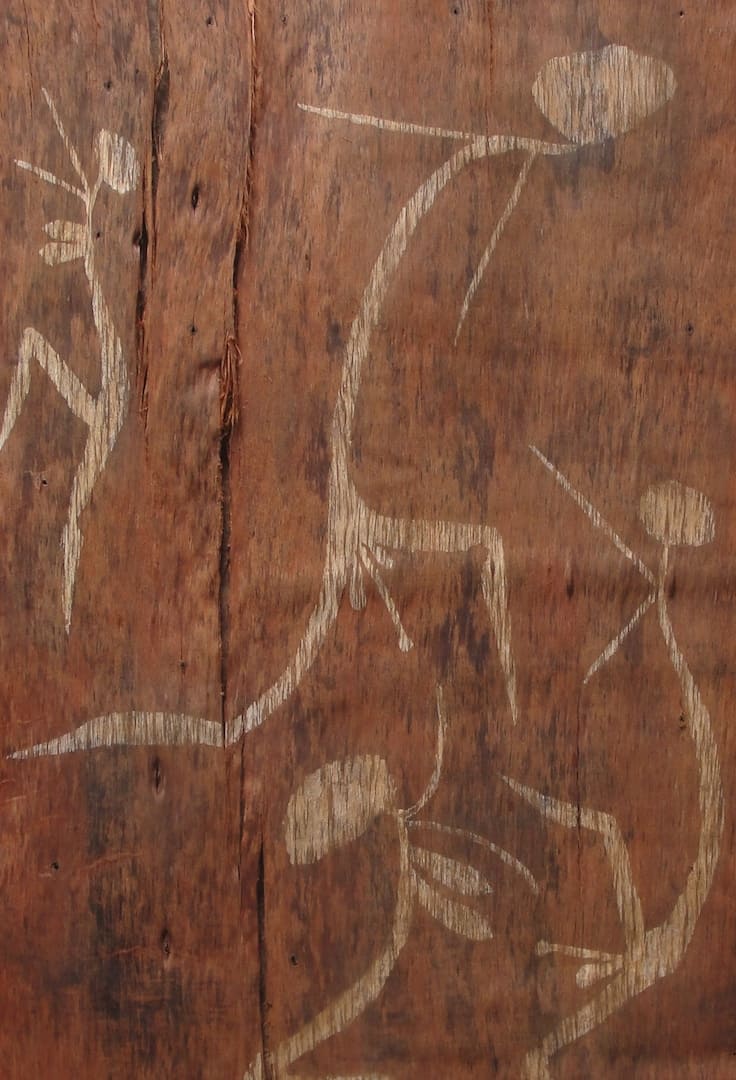 Websites
Richard Aldridge runs two websites
Aboriginal: This website provides information about early aboriginal artists and Aboriginal art forms. It contains large quantities of images of works by Early Aboriginal artists.
Contains over 100 articles on Aboriginal Art
Author Richard Aldridge
New Guinea and Pacific Islands: This blog provides information on different object types from Papua New Guinea and the Pacific Islands.
Contains over 100 articles on Oceanic Art.
Author Richard Aldridge
Documentaries
Tribal Trust of Australia has financed and produced two short documentaries on tribal art forms to date.
Tutuna
Tutuna documents the making of the largest form of Shell Money in the Pacific. It includes a Kinavai Ceremony in East New Britain in Papua New Guinea.
The aim of Tribal Trust Australia was to collect and document an individual museum quality Pacific Art object. The documentary and the Tutuna are side by side in an art gallery environment.
It is through the medium of video that gallery patrons will be able to see hear and feel the human cultural context of an Artwork. We believe greater engagement with a Pacific Art is possible through a stronger understanding of a culture.
The Tutuna is at the National Gallery of Australia in Canberra.
Malangan
Documents a creation by one of the Pacific Islands greatest sculpture Artists. Mathew Salle from Tatau Island In New Ireland explains the process of making a malangan. Interviews with elders at a malangan ceremony helps explain these fascinating objects.
If you have an art object that you think might be of interest to the Tribal trust Australia, please contact us
If you have an art object that you think might be of interest to Richard Aldridge of Tribal Trust Australia, please contact us