Declan Apuatimi Tiwi sculpture
Declan Apuatimi Tiwi sculpture from the early 1970's for sale.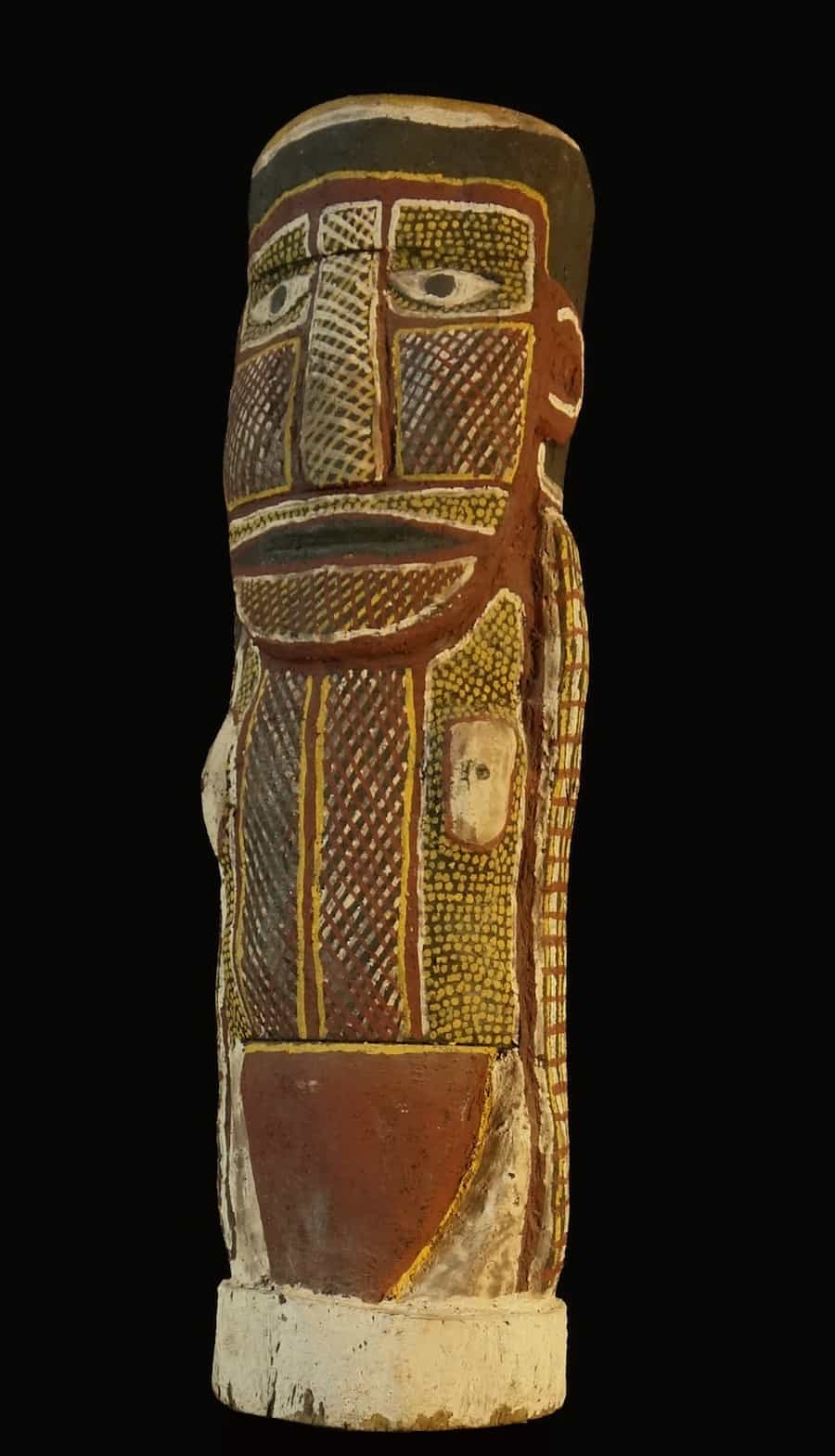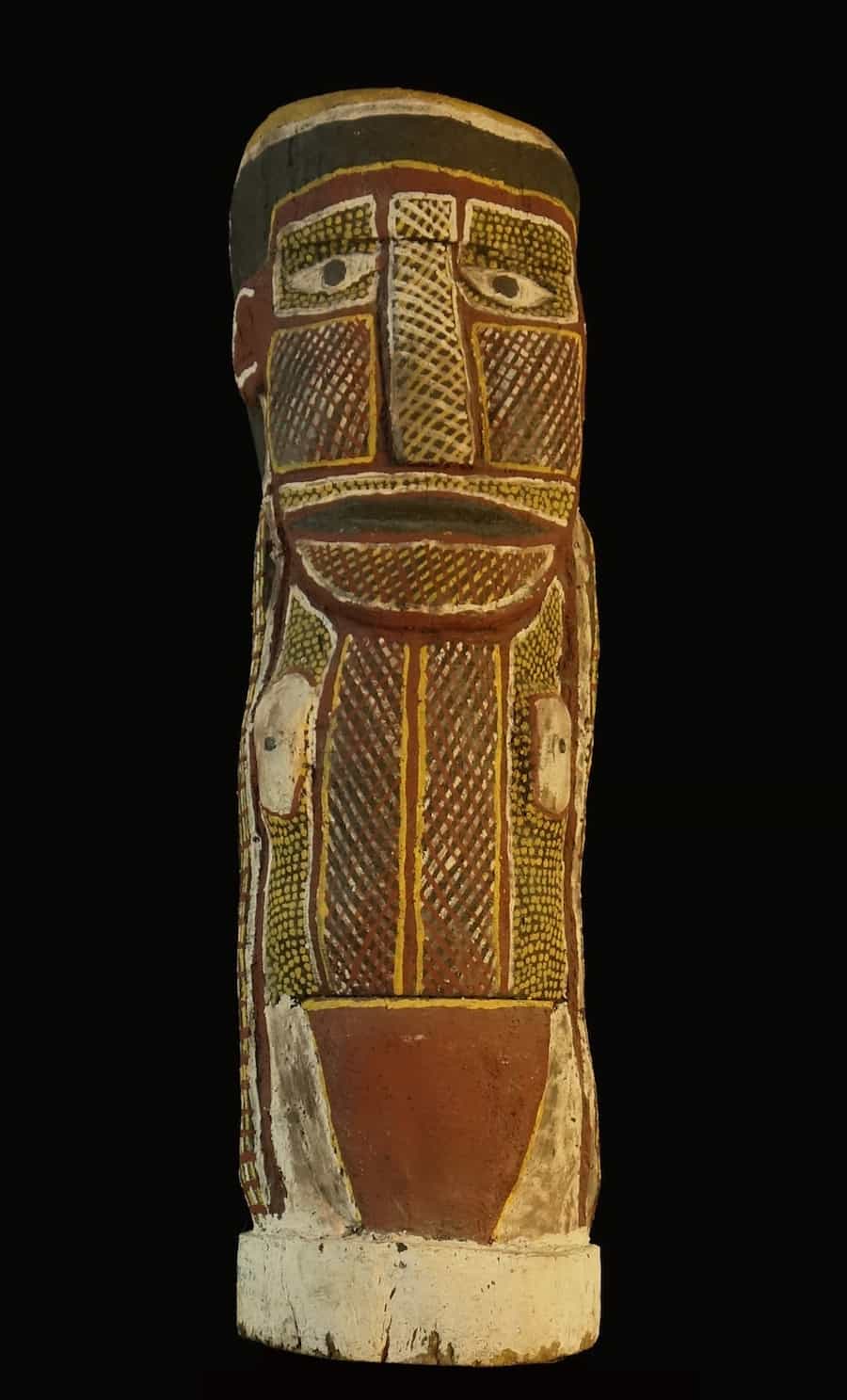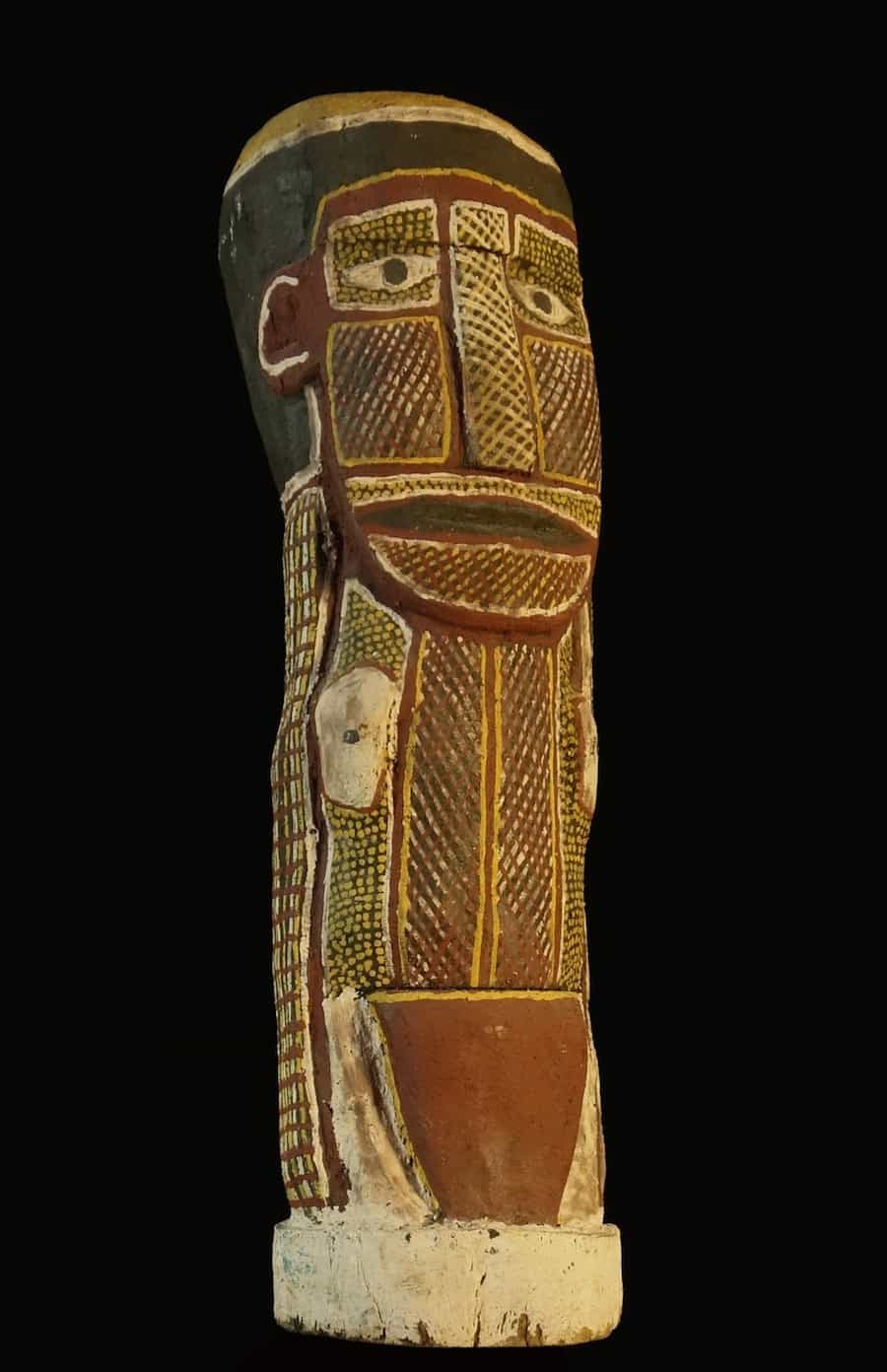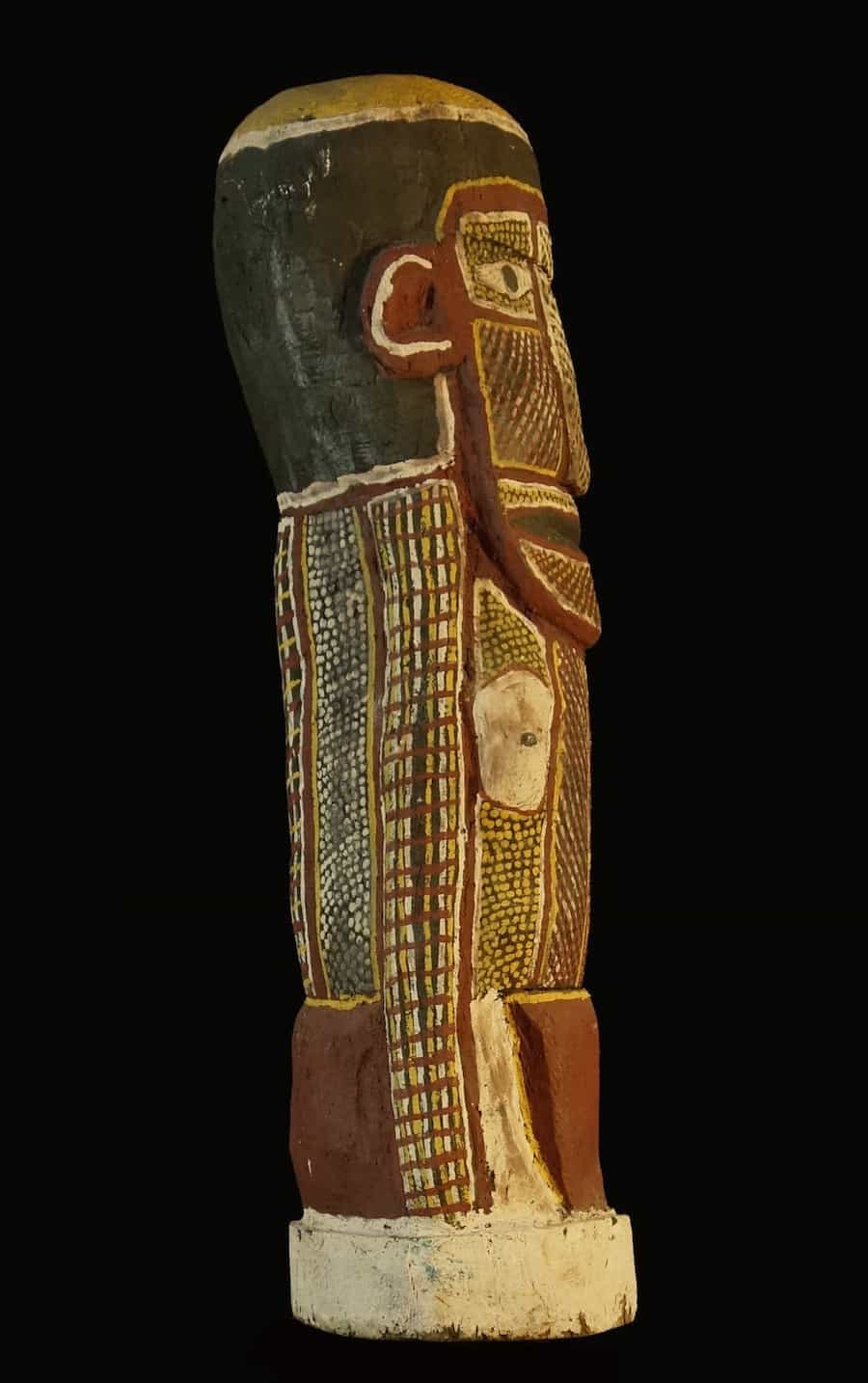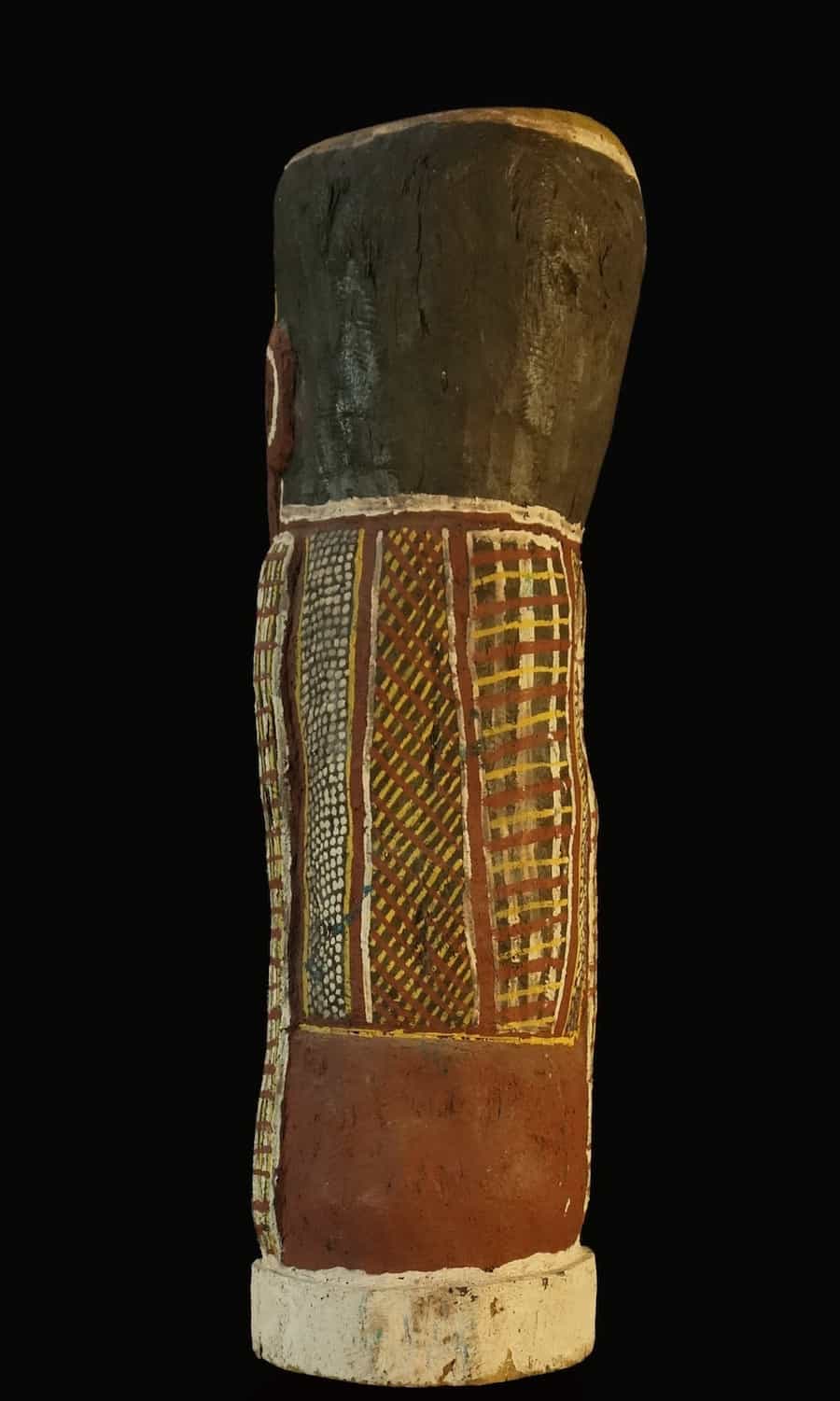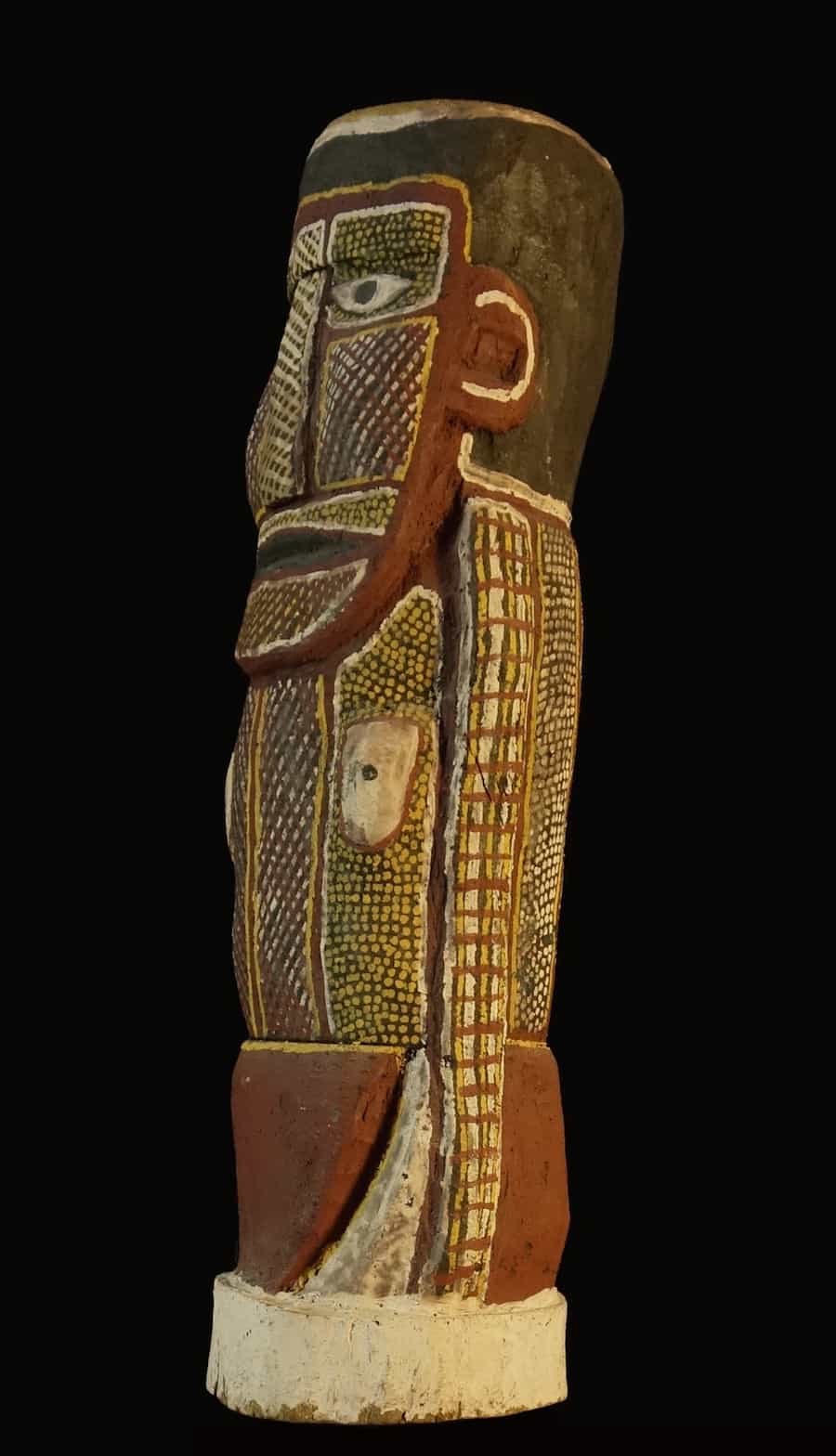 Object type: Aboriginal Sculpture
Locality: Tiwi Islands
Artist: Declan Apuatimi aka Declan Napuatimi
Circa: 1965
Length: 59 cm
Material : Ironwood and natural pigments
Description: This classic Declan Sculpture stands nicely and does not need a stand. Its large volume gives it a lovely sense of presence. It is heavy and pigments are in good condition.
Price: SOLD