Indji Bark Painting
Indji Bark Painting with churinga designs for sale.

Object type: Bark painting
Locality: Port Keats
Artist: Indji Tharwul
Circa: 1970
Length: 66 cm
Description:
This is an early bark painting attributed to Indji from Port Keats. It has a combination of abstract churinga designs and small delicate turtles and Lizards.
The blue pigment is normally only found on the earlier Port Keats bark paintings from this region. it would date to the late 1960's is nearly perfectly flat.
Price: $1750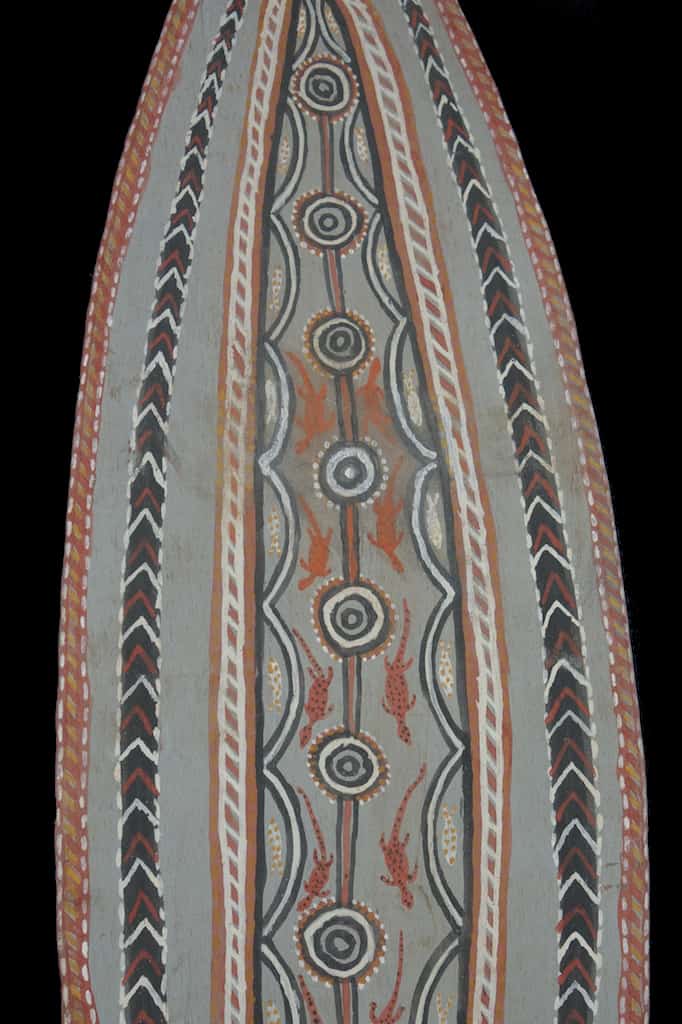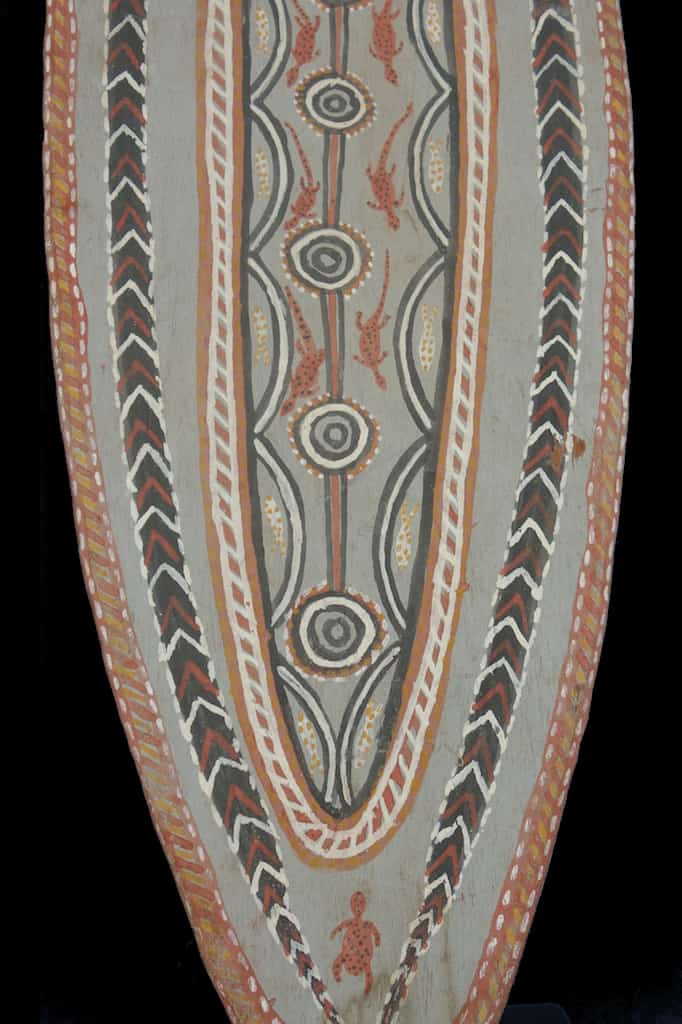 Other Aboriginal Artworks For Sale