Alan Mungulu Wandjina Coolamon
Painted Coolamon by Kimberley Artist Alan Mungulu.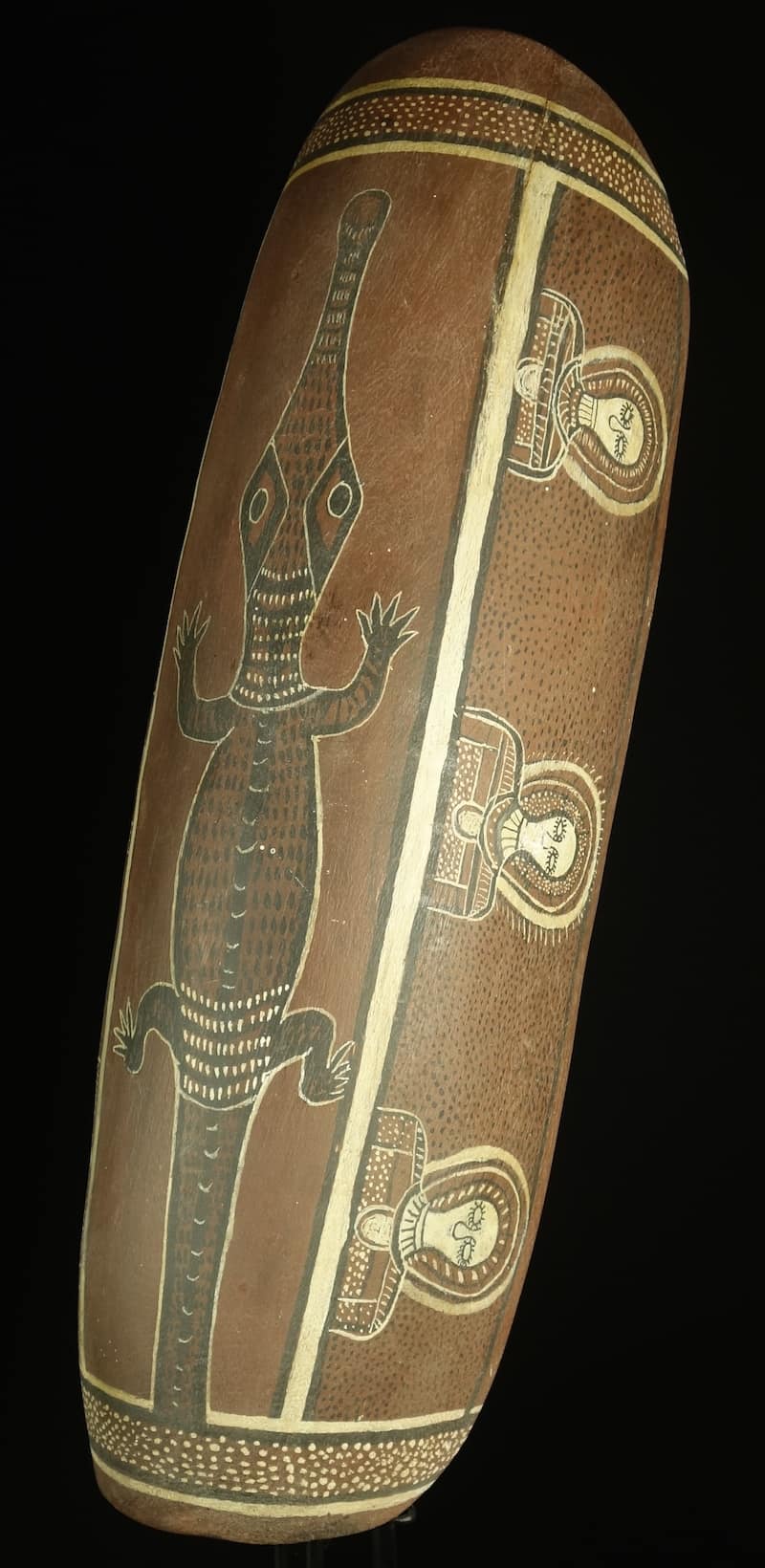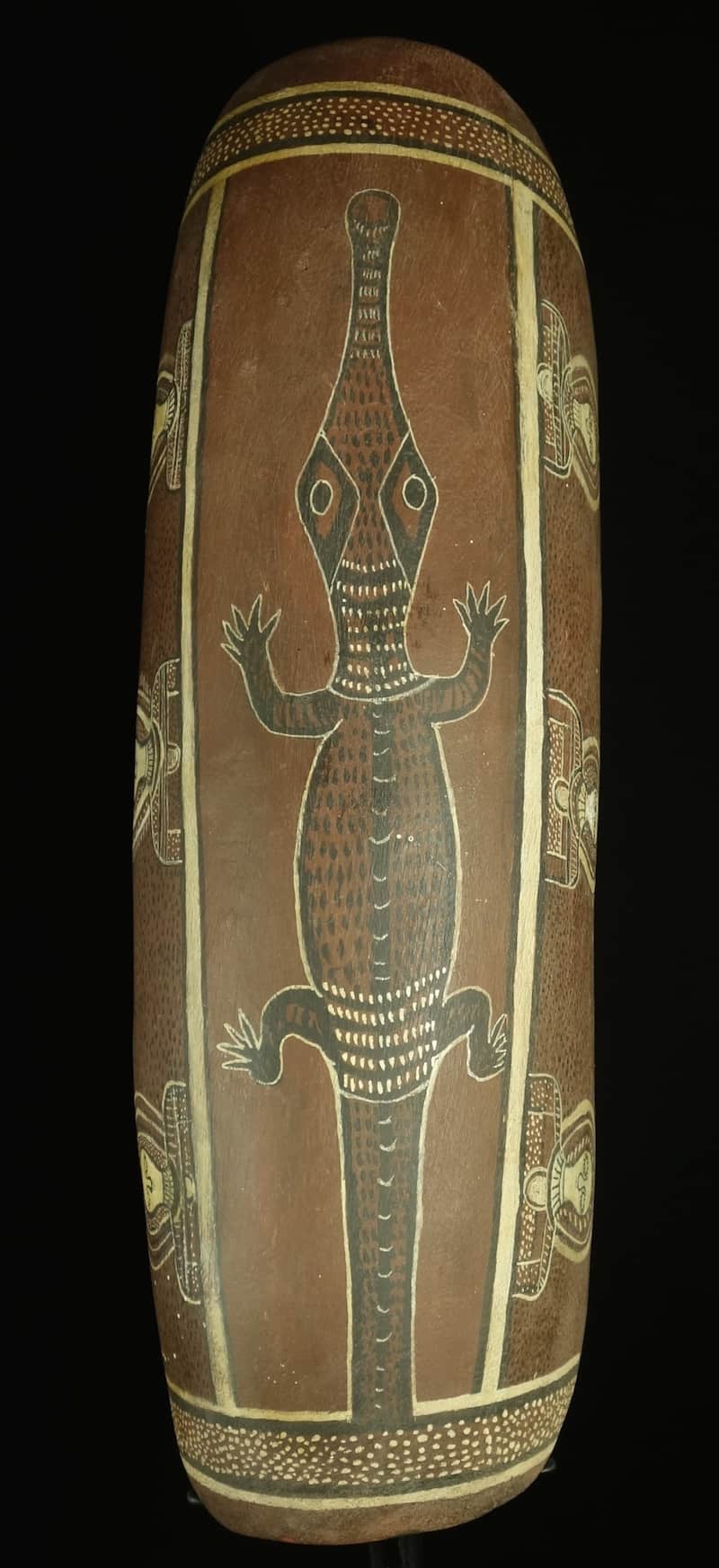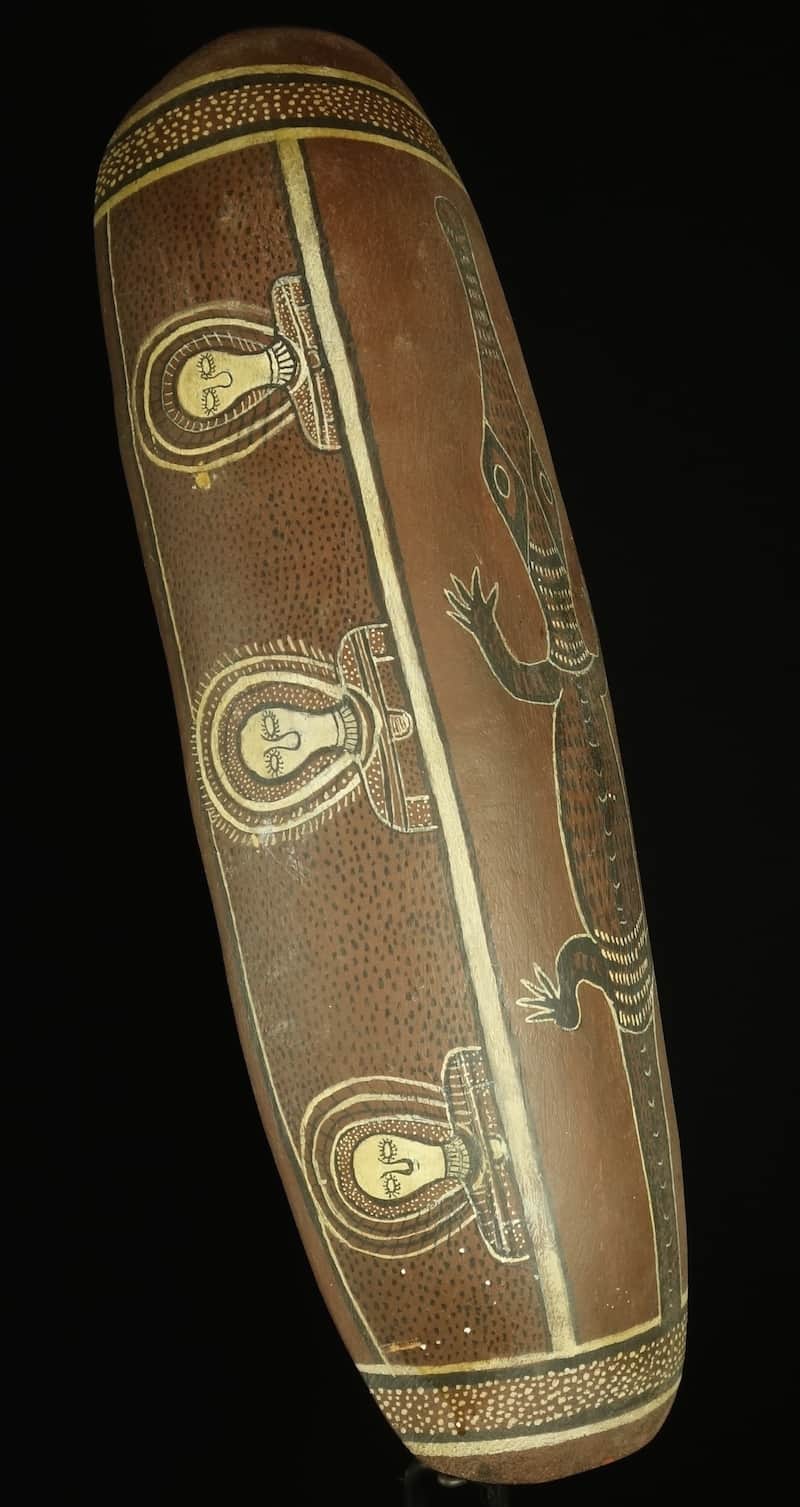 Object type: Painted Coolamon
Locality: Kimberley Western Australia
Artist: Alan Mungulu

Circa: 1970
Length: 69 cm
Description:
This superb Kimberley coolamon was collected by Wayne Masters before 1971.  It is one if not the best coolamon by this artist and his works are rare and hard to find. It has six wandjina faces depicted around the rim and a lovely freshwater crocodile totem in the centre. He along with Mickey Bunkuni and Wattie Karruwarra were the pioneers of painted artifacts in this art area.
Another lesser coolamon by the same artist can be seen in the National Museum of Australia
Price: $3650
Alan Mungalu
Alan mungulu was born at Kunmunya Mission in 1925. He was one of the first Woorola speakers to become chistian and was a friend J.R.B Love and taught love to speak the local language. Alan servers as an engineer on the mission lugger until 1947 when he caught polio. In hospital he in Derby he was taught to carve pearlshell by Rev George Holmes.
He moved back to Wotalum in 1953 and taught at the mission school and managed the mission store. In the early 1960's Alan started to carve Boab Nuts and wooden artifacts.
In the 1970's Alan Mungulu was the chairman of the mowanjum Community Council. He held the community together during this tempestuois time gaining independence from the church. He died in 1978 in Derby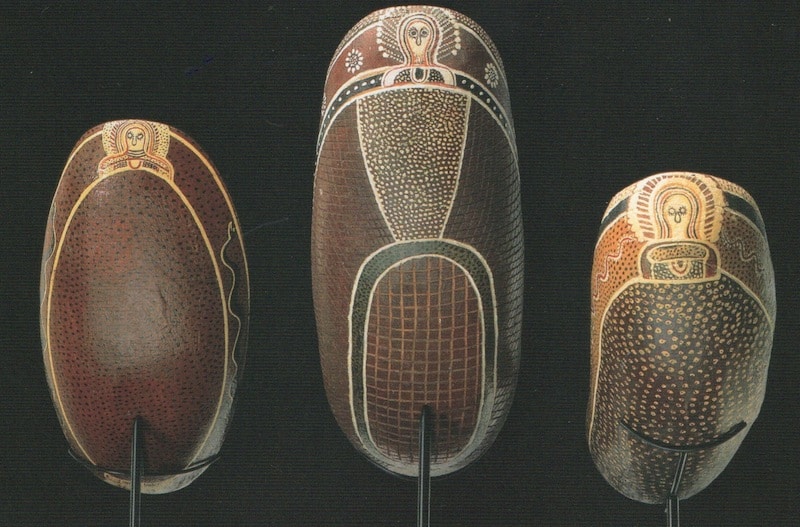 Three Alan Mulungu Coolamons from the John McCaffey Collection of Kimberley Art
Other Aboriginal Artworks For Sale