Transitional Kimberley Boomerang
Australian Aboriginal Boomerang from the Kimberley of Western Australia.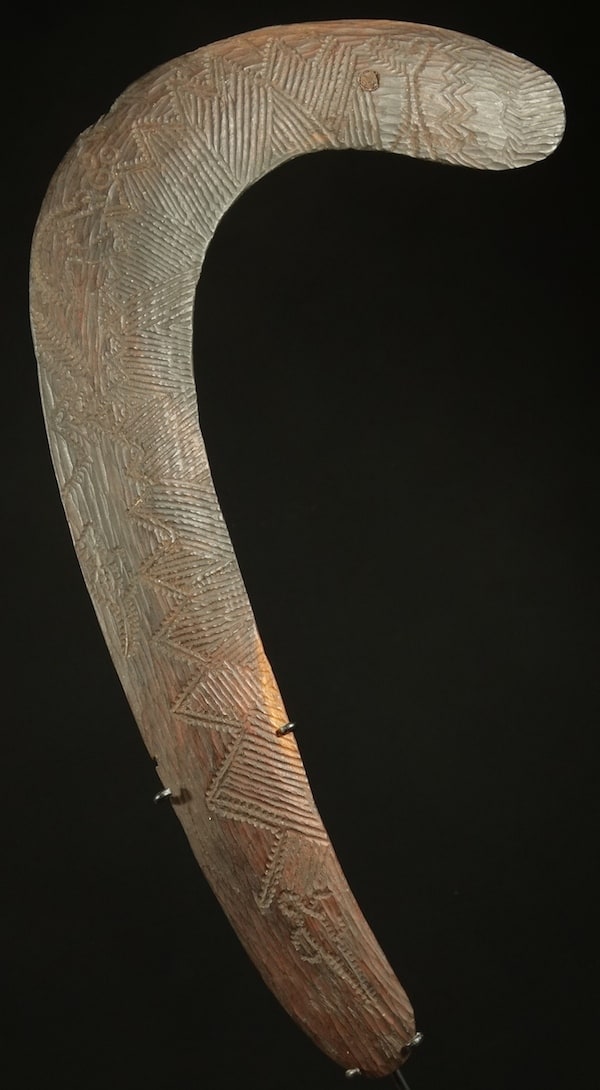 Object type: Boomerang
Locality: Kimberley WA
Artist: Wily
Circa: 1940
Length: 55 cm
Description:  This boomerang was made using traditional techniques and combines traditional motifs with early artworks.  It has a wonderful shape and is visually one of the best boomerangs I have had the pleasure to come across. There is a small hole near the top which has been plugged with spinifex resin.
Price: SOLD
More information about Aboriginal Boomerangs