Queensland Early Transitional Boomerang
Transitional Boomerang from Queensland with playing card and axe motifs.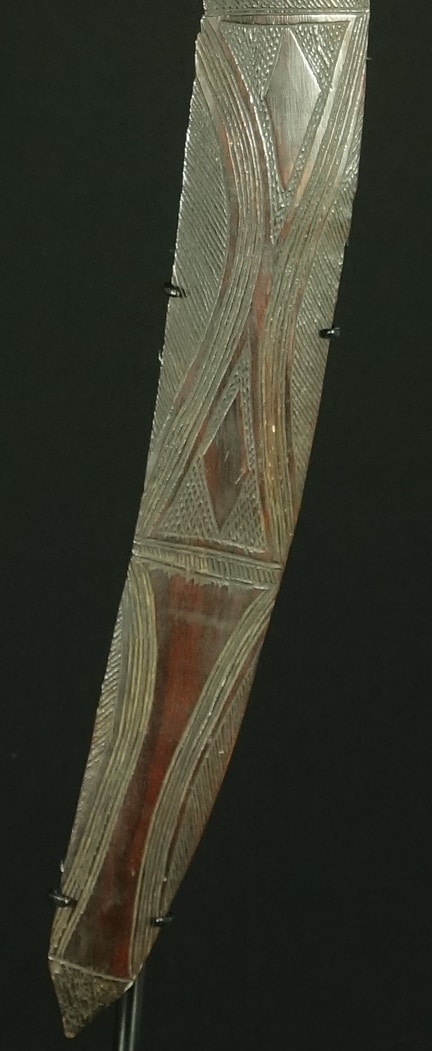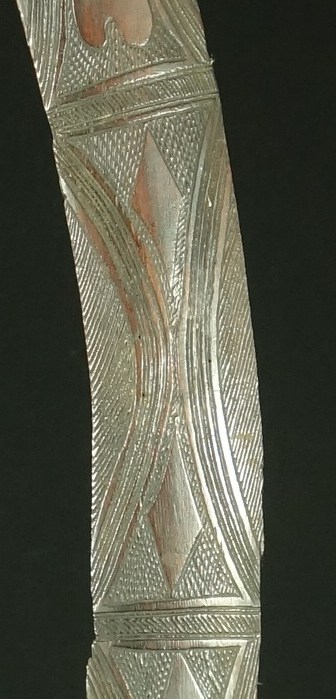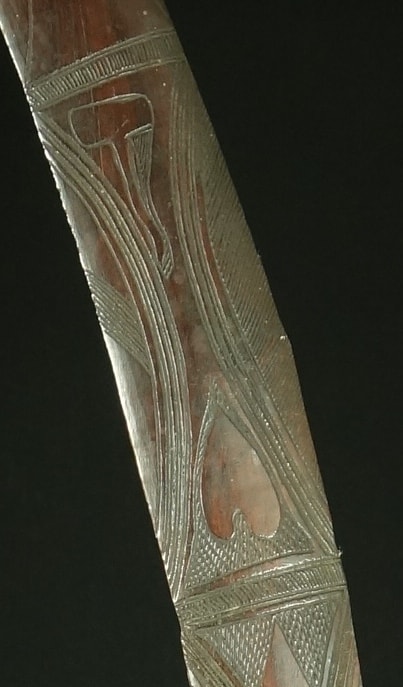 Object type: Boomerang
Locality: Southern Queensland
Artist: Unknown
Circa: 1910's
Length: 79 cm
Description: This boomerang was made by someone skilled in the craft but who had been in contact with Europeans,  The Hearts and Diamonds are straight of a pack of playing cards but the depth of the incision work is old school.
Good quality early transitional material is collectable in it's own right because it is what transitioned into Aboriginal art as we know it today.  This is likely to have come from Cherbourg mission where many different aboriginal tribes were bought together.
Price: SOLD